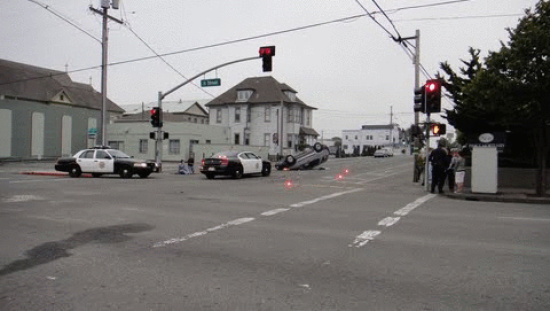 According to the reader who took these photos,
At approximately 7:30 this evening a woman with her 10-month old baby in a Honda Pilot left the post office on H Street in Eureka headed south toward home. A Honda CRV going east on 7th Street carrying 5 people flipped seven times (according to witnesses) when the two vehicles collided. The Honda Pilot sustained damage to the front end.

Officer Chapman interviewed both drivers, witnesses, and wrote the incident report. He stated he did not believe alcohol or drugs to be a factor.

No injuries were apparent to any of the car occupants. THAT was a miracle.