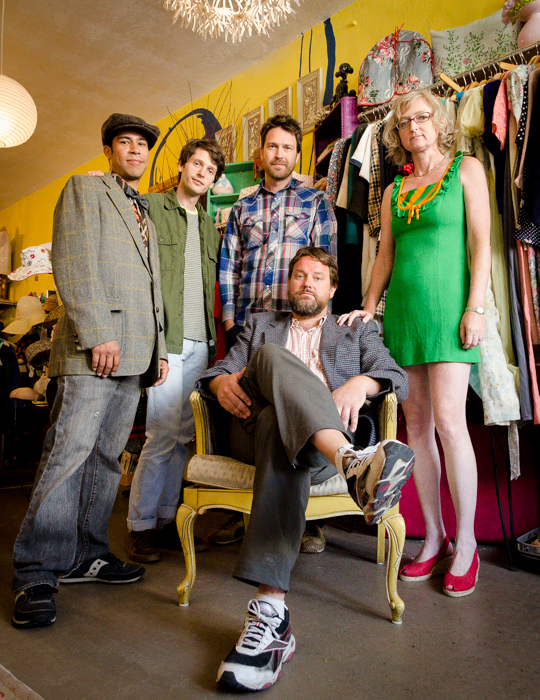 Shop at Shipwreck and you could look as styley as Sacramento indie band Be Brave Bold Robot!
The latest edition of Humboldt Live Sessions raids the racks at the Old Town vintage shop to ensure that BBBR looks its best during the performance of the group's song "Intended Music (The Subject of Love)." Acoustic pop never looked hipper! While you're soaking up the clip below, look for cameos by Humboldt County artists John Ludington and Andrea Zvaleko.
And how much did BBBR like their fashionable video shoot threads? HLS creator Chuck Johnson notes, "they ended up buying a bunch of stuff."
Humboldt Live Sessions music videos are produced by Chuck Johnson and feature local/travelin'-through musicians in non-traditionally musical Humboldt locations.
Previous Humboldt Live Sessions: