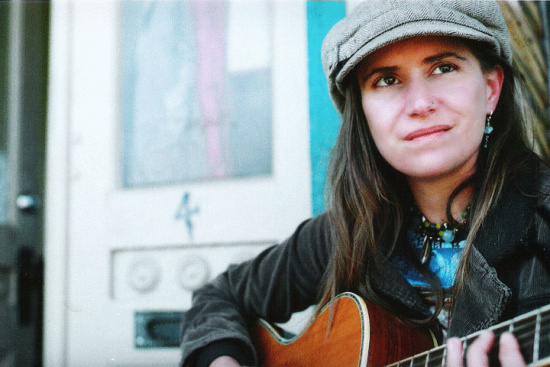 Eureka singer-songwriter Josephine Johnson went out to play music for the girls at North Star Quest Camp yesterday. When she got back to her downtown Eureka home this morning, her front door was busted in and all her stuff was gone — her computer, her sound system, even her ukulele.
"I'm barely keeping it together," Johnson told the Outpost in between making the rounds at local pawn shops, looking for the tools she uses to make her art. "Welcome to Humboldt County. I'm just frustrated and angry."
The Eureka Police Department came to the scene, took a report and were very sympathetic and helpful, Johnson said. Helpfully, the burglars left a box of donuts at the scene of the crime. That box could well crack the case. In the meanwhile, Johnson is asking the public to keep an eye out for the following items, which were taken from her:
Sony handheld digital camera
Peavey 8-channel sound sound system with two speakers
Canon SLR film camera
Tascam portable digital recorder
Tenor ukulele
Macbook Pro
If you think you may have a lead on the thief or thieves, give the EPD a ring — 441-4060. No one deserves to be have their important stuff stolen, but it's particularly galling when it happens to a selfless starving artist like Josephine.
Let's listen to her playing her ukulele at the Jambalaya last year.