---
Supes To Get Earful About McKay Tract Tuesday
---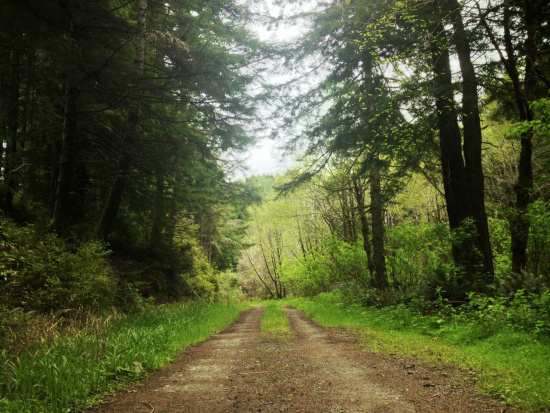 At 2 pm Tuesday, the Board of Supervisors will get an update from staff as well as comments from the public regarding the not-a-done-deal-yet McKay Tract Community Forest. Have a look-see at the staff report below for a quick rundown.
At preliminary public meetings, both enthusiasm (cool trails! recreation!) and concern (sustainable timber harvest! traffic congestion!) for the project was expressed by members of the public.
Background: Essentially, Eureka may gets its own version of the Arcata Community Forest, under the county's jursidiction. According to the county's informational site:
A community forest is being planned for timberland located southeast of Eureka near Myrtletown, Cutten, and Ridgewood Heights. State and federal funds are being pursued by The Trust for Public Land (TPL) to acquire a portion of the McKay Tract which is owned by Green Diamond Resource Company. TPL is working with Green Diamond in order to convey the land acquired for the community forest to Humboldt County who would become owner and manager of the forest.
Want to email your supervisor about the McKay tract?
rbohn@co.humboldt.ca.us
efennell@co.humboldt.ca.us
mlovelace@co.humboldt.ca.us
vbass@co.humboldt.ca.us
rsundberg@co.humboldt.ca.us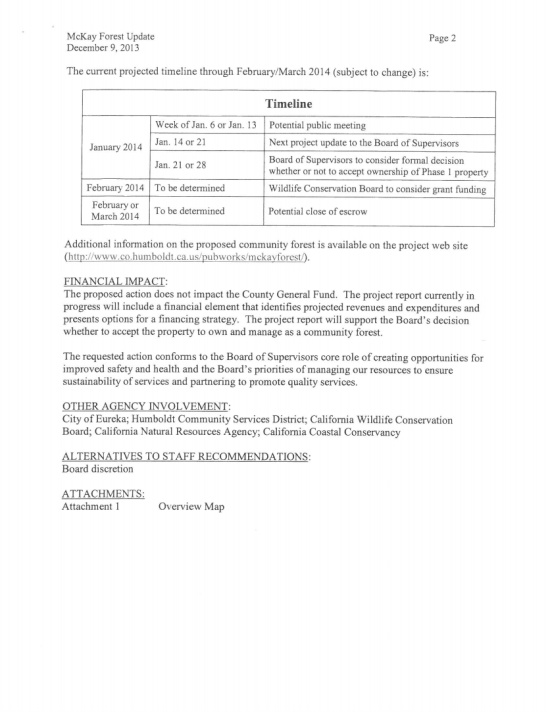 Previously:
Massive Community Forest Planned For Eureka
---
SHARE →
---
---