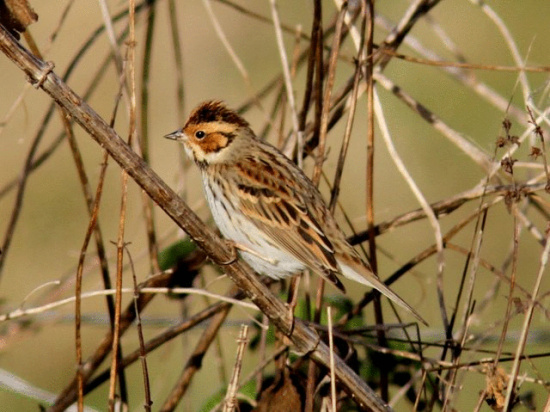 A Little Bunting, a bird normally found in the eastern hemisphere, has been seen near McKinleyville. (Photo by Sean McAllister.)
On Thursday, December 12th, a unique sighting of a Little Bunting (photo above,) sent birders scrambling from all over the country to catch a glimpse of a bird that has never before been seen in Humboldt County and has only seen four times previously in the entire 48 continuous states.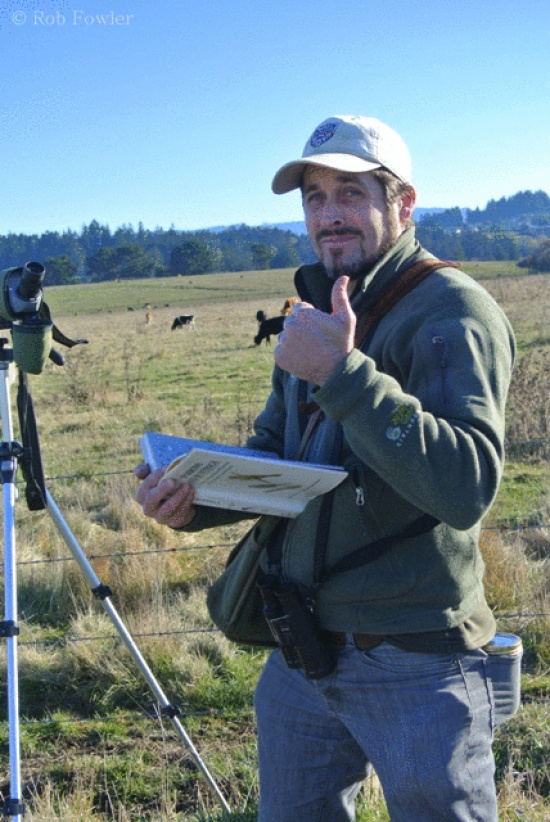 Photo of Keith Slauson, the local birder who spotted the Little Bunting, provided by Rob Fowler.
Keith Slauson, a biologist and local birder pictured above, spotted the tiny sparrow-like bird near McKinleyville. The next day others confirmed the sighting. And the birding world got very excited!
According to local bird watcher, Rob Fowler, "This weekend hundreds of birders came from other areas in California and from even the East Coast to see this bird." A man attempting to break the world's record of the number of different types of birds spotted in one year, Neil Hayward, flew out from Boston in order to see the small creature.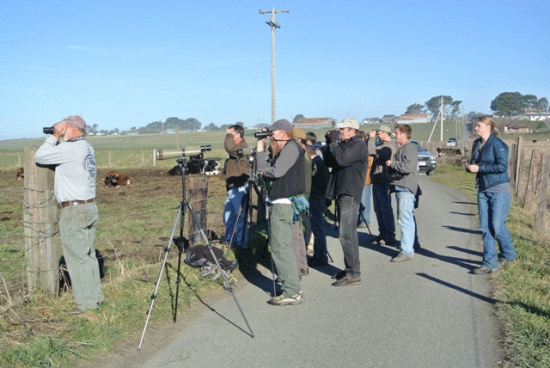 Birders gather near McKinleyville hoping to see the avian visitor from far away. (Photo by Rob Fowler)
Fowler writes, "If this bird winters and stays for some time many birders will visit Humboldt County to see this bird and will be spending money in the local economy with purchasing food, renting motel/hotel rooms, and rental cars to see this bird. Thousands of dollars could potentially be spent here in the county just by birders wanting to see this bird."
The Little Bunting comes from northeast Europe and northern Asia but winters in the subtropics—in the eastern hemisphere in places like northern India and southern China. Perhaps the tiny bird will enjoy its its visit here and entice other visitors to our beautiful county.
For those wishing to spot the small bird, morning is the best time. The spot is near McKinleyville, off Fischer Road on Bruno Pialorsi's dairy farm.