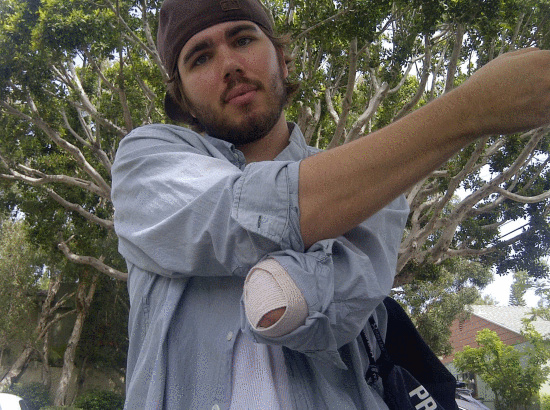 Zack Rukavina, a 2003 South Fork High School graduate who also attended Freshwater school, shares his sexy grin on tonight's episode of Switched at Birth. Rukavina appears as a military veteran who has lost an arm. In real life, cancer caused him to lose his left forearm.
Rukavina's mother explains that her son is pursuing both acting and his education. She says, "He starts UCLA in the fall. [He's] hoping for some scholarships..Zack also is completing a "short" for "Project Imagination," a Ron Howard & Canon adventure….He also was on Damages, Parenthood, and Client List.
Follow this link to watch a scene from tonight's episode. The episode should be on T.V. tonight at 10 P.M. but full episodes can be watched on line at anytime.