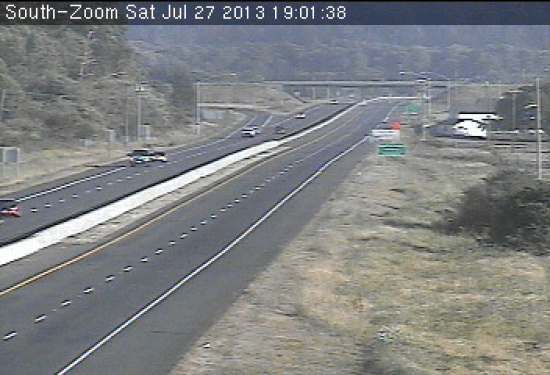 Caltrans traffic cam shows the southbound lane of 101 is empty north of the Hwy 36 intersection at 7 P.M. as vehicles have been detoured to avoid a serious accident —see map below.
An accident on Hwy 101 near in Fortuna has traffic apparently routed off the main road temporarially. There should be an officers directing traffic. Details are sketchy but it appears as if two passenger vehicles collided. There is at least one overturned vehicle. An ambulance has responded. Follow updates here.
UPDATE 6:37 P.M.: Southbound 101 closed at Kenmar "for awhile." Detour off at Kenmore. Then through Ross Hill Rd. Then Rohnerville Rd. Then on to Hwy 36 then finally back to Hwy 101.
UPDATE 7:14 P.M.: Now listed as a fatality.
UPDATE 7:57 P.M.: Road Partially Opened according to the Fortuna Police Dept.