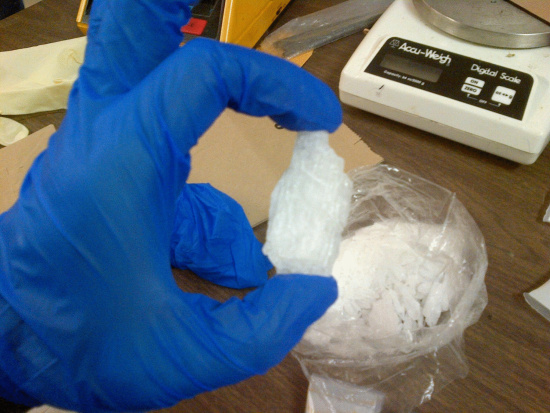 From the Humboldt County Sheriff's Office:
On 07-31-2013 at about 1045 hours the Humboldt County Drug Task Force assisted by the Eureka Police Department conducted a probation search on two subjects who live together in a room at the Christy Motel in Eureka. Angela Dawn Lockwood age 23 and Gabriel Gardner Lang age 31 are both on probation for narcotic related offenses.

When Officers searched the motel room they located 2 ounces of methamphetamine, ½ of an ounce of heroin, ½ of an ounce of marijuana hash, two digital scales and $2,300 dollars in cash that was seized for possible asset forfeiture. Officers also located two stolen computers in the room that were stolen out of a residence in Eureka.

Officers contacted Humboldt County Child Welfare Services (CWS), who responded to the motel room because; Lockwood's and Lang's 9 day old infant daughter was living in the motel room with them. The infant was placed into protective custody by CWS.

Lockwood and Land were both arrested for possession for sales of Methamphetamine, possession for sales of Heroin, possession of stolen property, felony child endangerment and violation of probation. They were both transported to the Humboldt County Jail and their bail was set at $50,000 dollars each.

This case remains under investigation by the Humboldt County Drug Task Force. If anyone wants to report drug related activity they can contact Humboldt County Drug Task Force at 707-444-8095.