Confirmed: HumCo likes to drink. As such, week two of Humboldt Approved was heated, but there could only be, uh, two winners.
Our rural region winner, The Logger Bar, ran away with this thing. Much like it did during its extreme remodel last year, the community rallied around Blue Lake's de facto church. (Soliciting its congregation on Facebook, probably didn't hurt either.
In our metro region slugfest, the brew-savvy Local Beer Bar just squeaked past the soul of Old Town that is The Shanty. If some LoCO reader would please take up some chalk and scrawl "BEST BAR" on the brick wall on The Local's second floor, hey, we would appreciate it.
Congrats, winners. Now that we know where you LoCO readers fill their glasses, jump to this week's poll and tell us where you fill your ears.
# # # # #
Our first attempt at a weekly, frivolous local popularity contest was good, messy fun. Congratulations to Surfside Burger Shack and No Brand Burger Stand for being selected Humboldt's most approved of patty makers.
Now let's try this again.
Where is your favorite place to gather and drink, Humboldt? You set your criteria — best drinks, most inviting atmosphere, most soul — then let us know, specifically, what is the best bar in the county?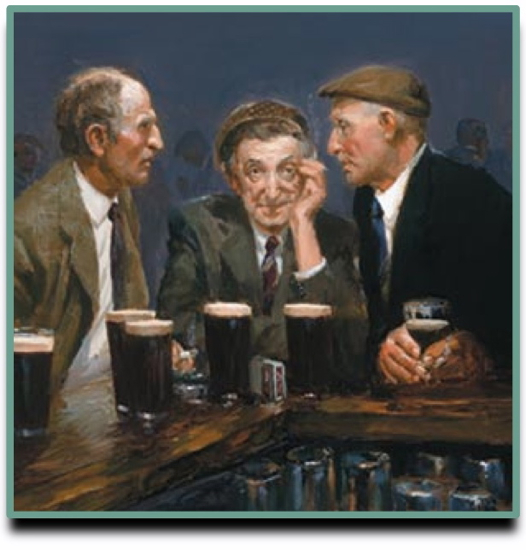 To rehash how voting works from last week (please read carefully):
Look through the comments of a given Humboldt Approved poll. If someone has already nominated the answer you would give for that week's category, click the upvote arrow. If you don't see your desired Humboldt Approved answer nominate it in a comment for others to upvote. (Please be careful to not duplicate answers; redundant answers will be deleted and potential associated upvotes will be lost.) Feel free to make your case by replying to/cheering on the answer you love most, but again the arrows are what count.
Note: You can vote for as many nominees as you deem worthy, but of course the more you do that the more watered down your initial vote becomes.
New this week! We're going to be deleting more of the superfluous comments that make the voting/comment section hard to get through. Please try not to get offended when your "I like x bar because …" comment reply is deleted. We're trying to do something here.
Again we are looking for two winners — one winner from the metropolises of Eureka and Arcata, and one from Humboldt's smaller communities. Winners will be declared next Friday around this time. The winning bars will get something — maybe a gift certificate? Something to hang on their wall? We're still deciding.
OK, go for it. Humboldt's best bar, what is it?
(Note: Sort comments by "BEST" to get a better grasp of how voting is going.)