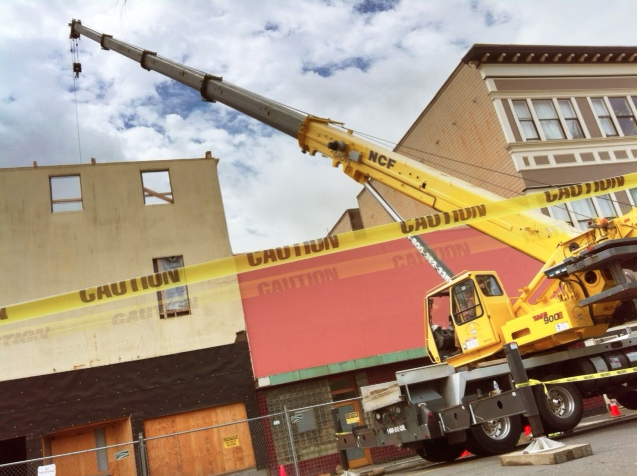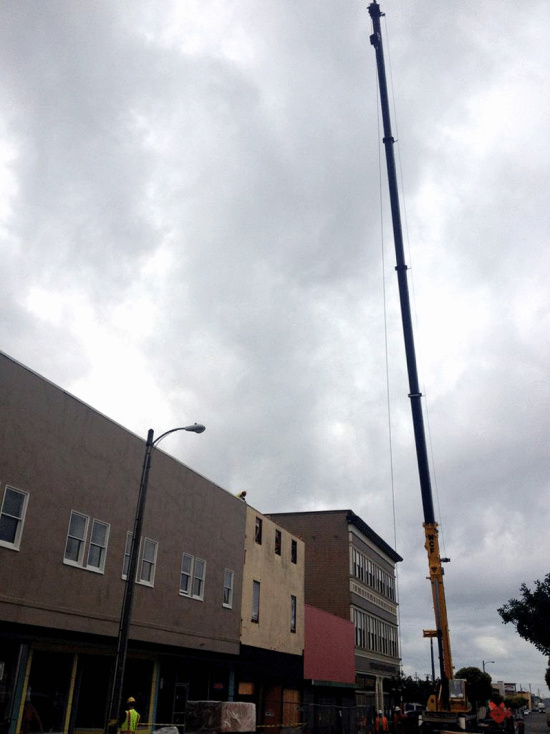 Fans of large equipment and fresh veggies will want to hustle down to Third and F streets in Eureka's Old Town. In one direction, your weekly Tuesday Farmers' Market is all a-bustle. In the other, a giant crane! It's so big! 90 feet! Northern Construction's been hard at work for months fixing up the old Greyhound building and today's the day for swinging the trusses up to the rooftop. Should be a blast to watch.
On a more practical level, you might want to know that Third Street between F and G streets will be blocked off for most of the day, which, with the Farmers' Market, makes for some congestion in the Old Town driving and parking scene. Also, loud noises! But please note: All the businesses remain open, so don't let the construction madness deter you.
Farmers' Market goes till 1 p.m.