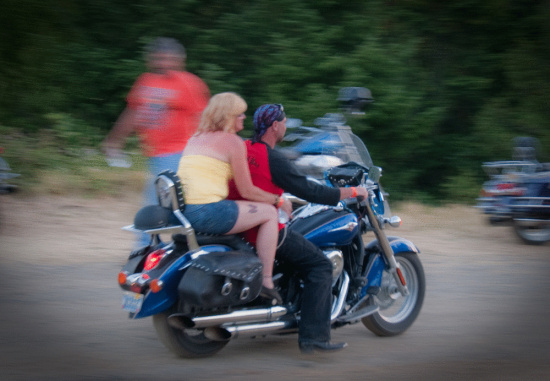 The 36th annual Redwood Run rolled through this last weekend bringing bikers to the area to enjoy our landscape and indulge in a great deal of partying. Billed as the last old school bike rally on the West Coast, the event happened on the Eel River near Piercy. There, bikes lined up near the banks of the river and bikers lined up for beer.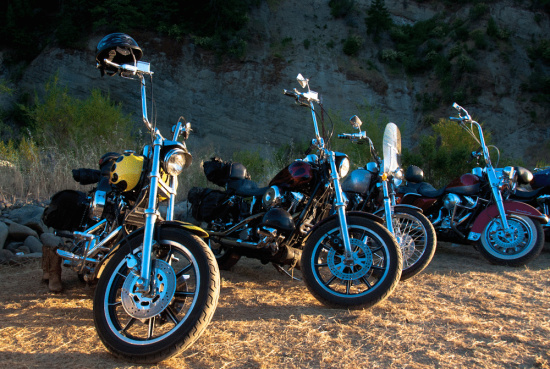 The event was thrown by the Kiwanis and provides funds for many non-profits. According to event promoters, the Run brings money "to many charitable programs…from the scholarship, Little league, 4H clubs, senior citizens and developmentally disabled and so many more."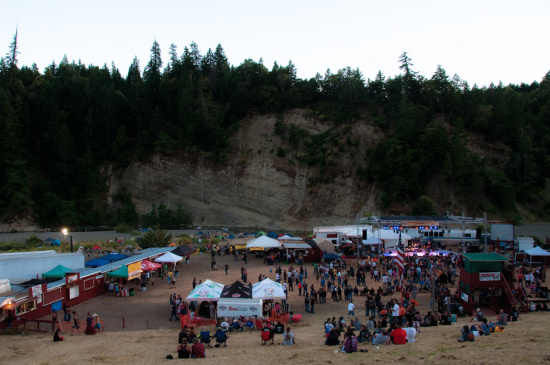 The event featured live music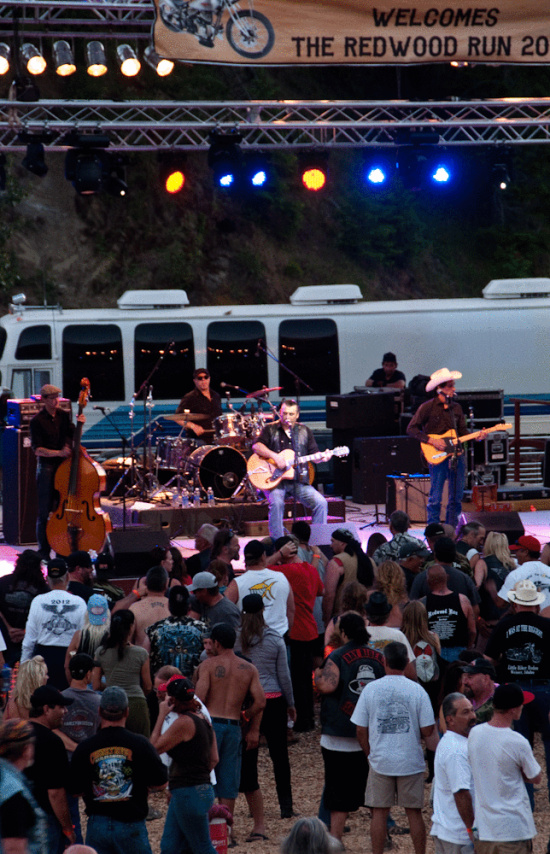 camping,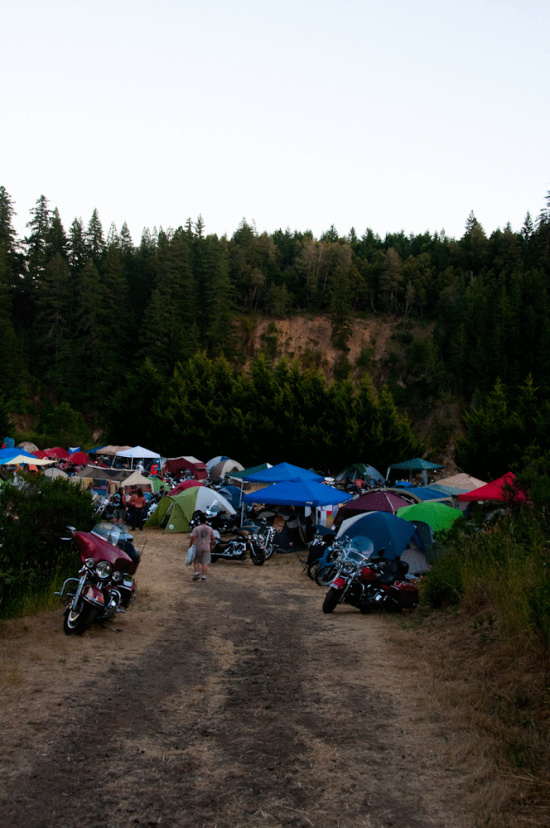 and, of course, plenty of partying. The first smell that greets the party goers as they exit the bus in Humboldt's best known product. But there is fun of all types.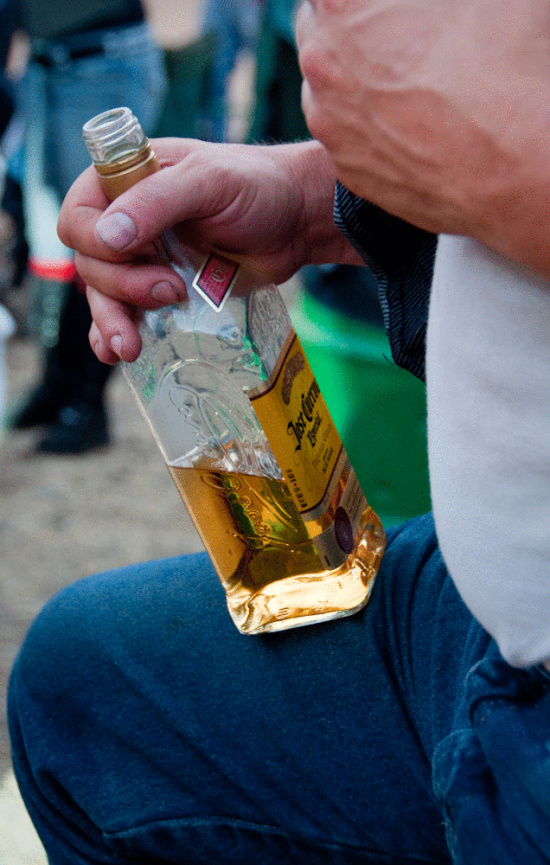 People watching is a favorite activity.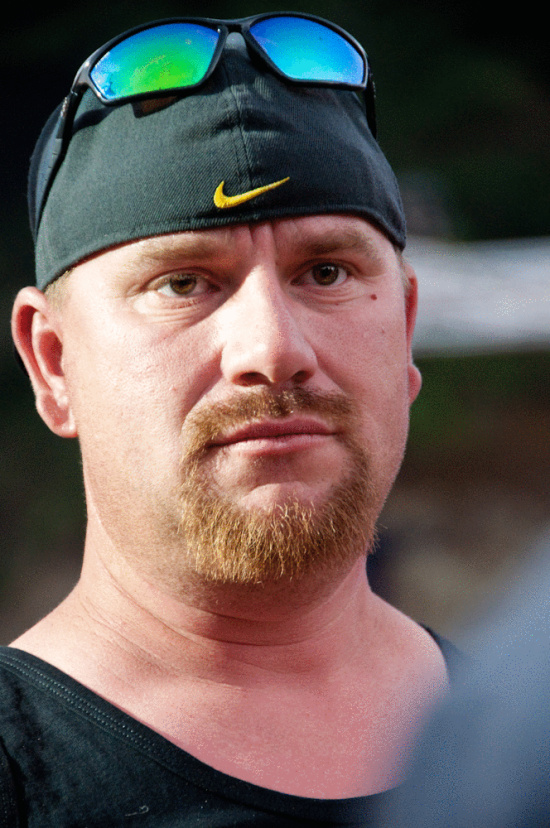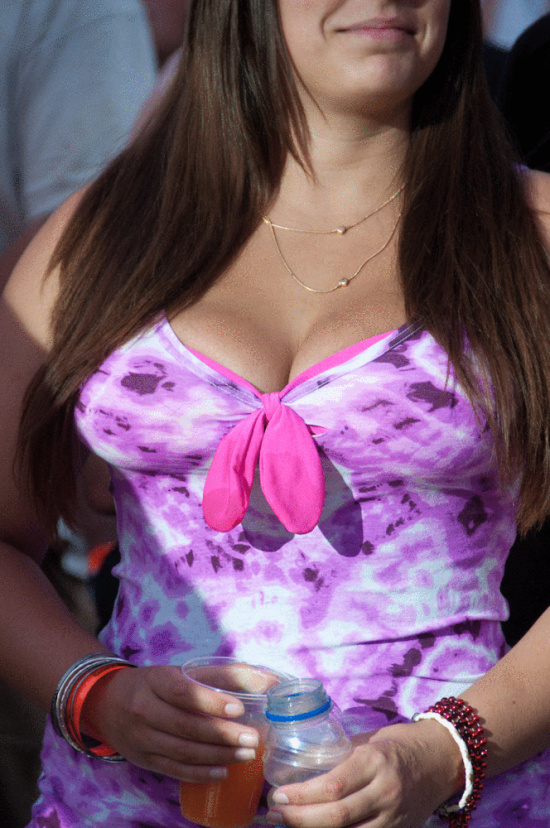 There are biker games (one of our local couples won the slow bike contest.) And other festivities. One new and crowd pleasing event was arm wrestling.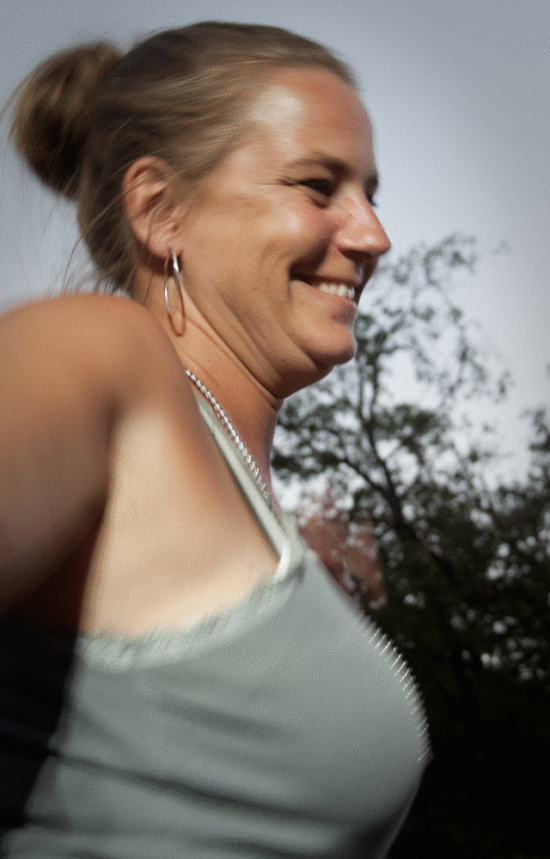 Women's Arm Wrestling Champion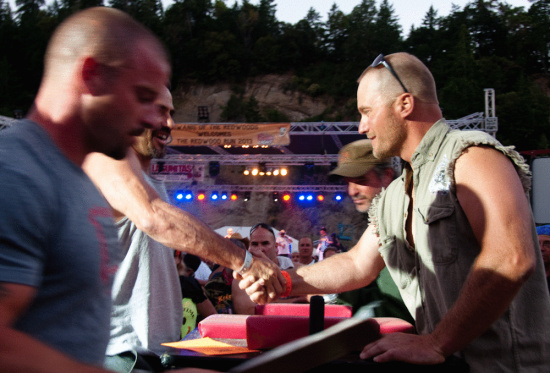 Contestants shake hands as the audience draws near.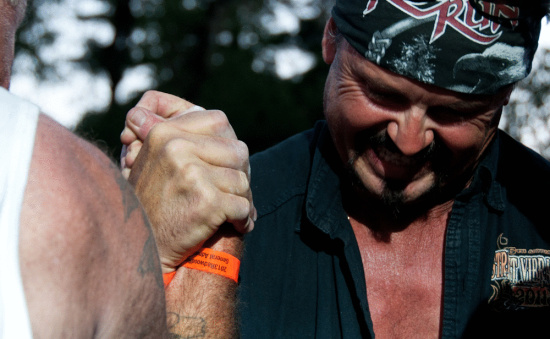 The battles were fierce.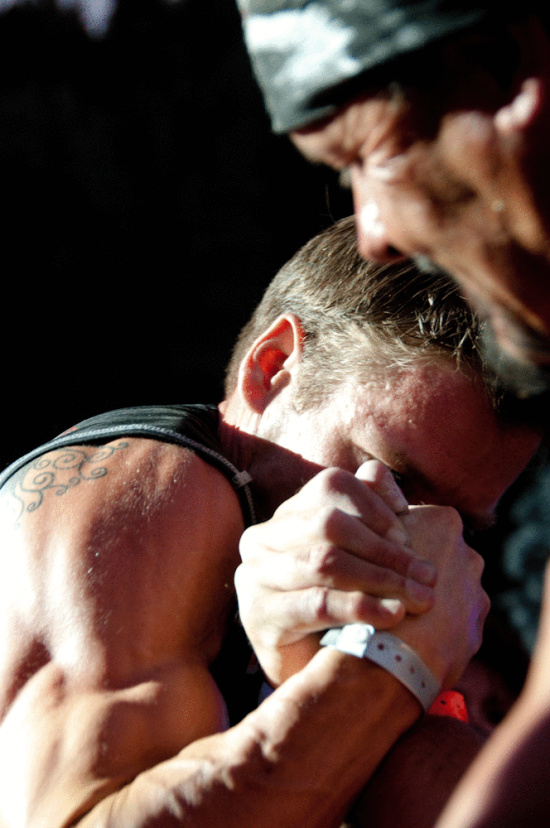 Beginning of Championship match.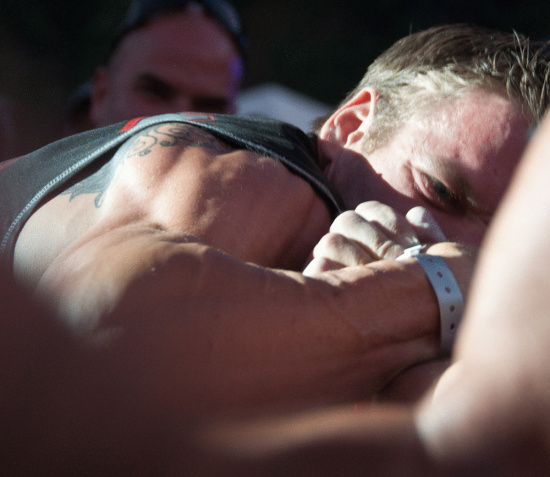 Championship match pin.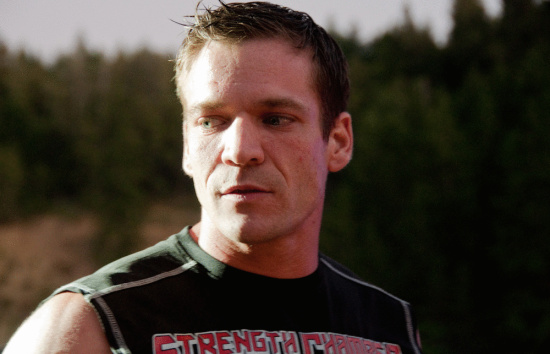 Men's Arm Wrestling Champion
There were two serious motorcycle accidents during the Run. One by Redcrest with minor injuries and one out Briceland Road with major injuries. In addition, one man fell off a cliff at the run and needed to be medivac'd out.
In all though, the week brought an influx of visitors to the North Coast who left with lighter wallets, a good time to remember, and perhaps even a tattoo to keep the memory fresh in their minds.