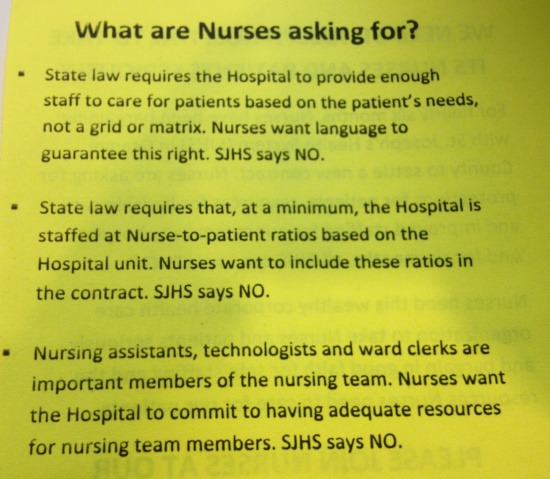 RNs Kerry Sweeney and Susan Johnson told KHUM today that they are concerned about the direction in which St. Joe's is headed.
They say the hospital's cost-cutting is detrimental to patient care, to the degree that even simple problems like patient falls (it's as simple as it sounds) are on the rise.
An informational picket is planned for Wednesday evening from 5 p.m. to 7 p.m.
[Left: informational flyer]