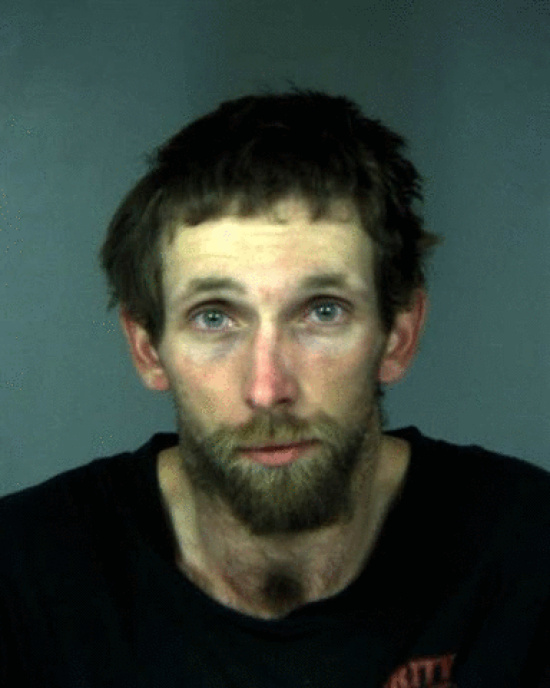 Humboldt Co. Sheriff Press Release:
On 03-18-2013, approximately 1:00 a.m. a Humboldt County Sheriff's Office Deputy Sheriff patrolling in the area of Blue Slide Road and Price Creek Road, Rio Dell area, saw a grey 1989 Toyota pickup truck parked in a turnout in the area where the Suddenlink Fiber Optic vandalisms had been occurring. As the deputy drove by he saw a subject standing outside the trucks driver side door wearing a black backpack. When the deputy made a u-turn to investigate what the person was doing the truck sped away, south on Blue Slide Road. The deputy sheriff attempted to pull the car over and the truck failed to yield. Instead the pickup sped up to speeds in excess of 60 mph. The deputy initiated a pursuit as the truck accelerated to 70 mph as it approached Rio Dell City limits. The truck failed to stop for a stop sign then entered US 101 southbound vary speeds of 50 to 80 mph. The truck then exited US 101 at Pepperwood exit continuing southbound on State Route 254 (Avenue of the Giants). While traveling southbound on State Route 254 the truck weaved into both lanes of traffic. Due to public safety concerns the deputy terminated the pursuit.

A few minutes later California Highway Patrol (CHP) Officers who were responding to assist the deputy spotted the pickup truck on Dyerville Loop Road, Garberville area. The truck again started to flee from the C.H.P. car, however lost control and crashed in the 2700 block of Dyerville Loop Road. The pickup truck rolled over during the crash and traveled approximately 400 feet down a hillside. The driver, who was the sole occupant in the pickup truck was taken into custody by C.H.P. He received minor injuries in the collision. The C.H.P. Officers located a loaded Colt handgun in the vehicle, along with a variety of illegal drugs.

The deputy joined the CHP Officers on scene and the driver, Michael Joseph Petersen, 29 years old from Garberville was arrested for felony evasion, possession of a loaded firearm in a vehicle, possession of illicit drugs, possession of hashish, possession of a controlled substance, resisting arrest, driving unlicensed and driving under the influence. Petersen was taken to a local hospital for his injuries and was treated and released. He was transported to the Humboldt County Correctional Facility where his bail was set at $50,000.00.

There is no indication Petersen was involved in the Suddenlink vandalisms.

Anyone with information for the Sheriffs Office regarding this case or related criminal activity is encouraged to call the Sheriffs Office at 707-445-7251 or the Sheriffs Office Crime Tip line at 707-268-2539.