---
Fatal Vehicle v. Pedestrian Collision Near Zane Middle School
---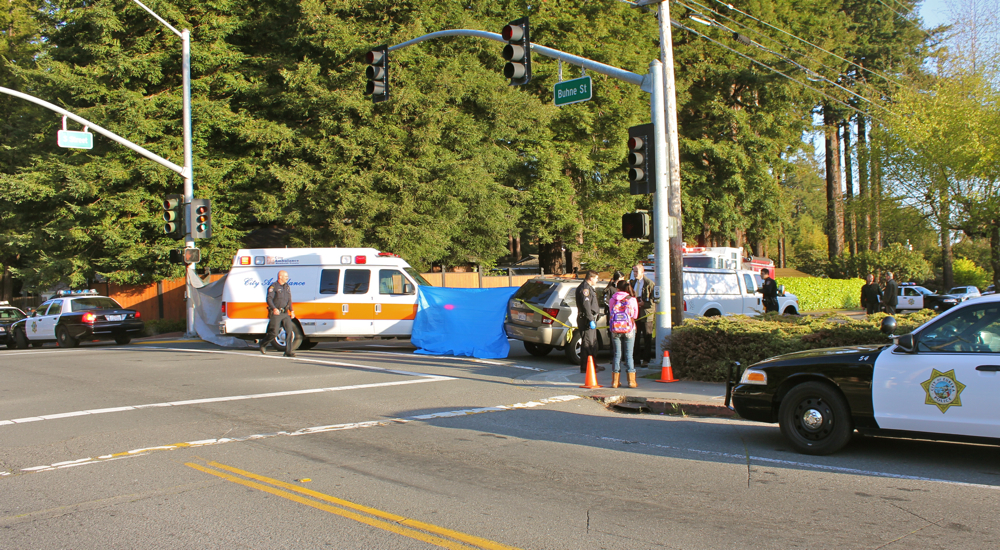 A car struck and killed a pedestrian near the intersection of Buhne and S this morning. The entire block between Buhne and Huntoon was blocked off by law enforcement vehicles and tarps. Children walking on their way to school were being redirected. An officer on the scene was unwilling to provide details at this point only noting that the accident was "pretty significant."
Suzie Owsley told KSLG's John Matthews this morning that the victim was not a student at nearby Zane Middle School, nor is it believed that he or she was in any way associated with the school. Owsley said parents delivering their children to Zane this morning must approach from the north, rather than the Buhne side. The area of the accident will be closed to traffic for several hours.
Audio below:
The Lost Coast Outpost will provide more details when they become available.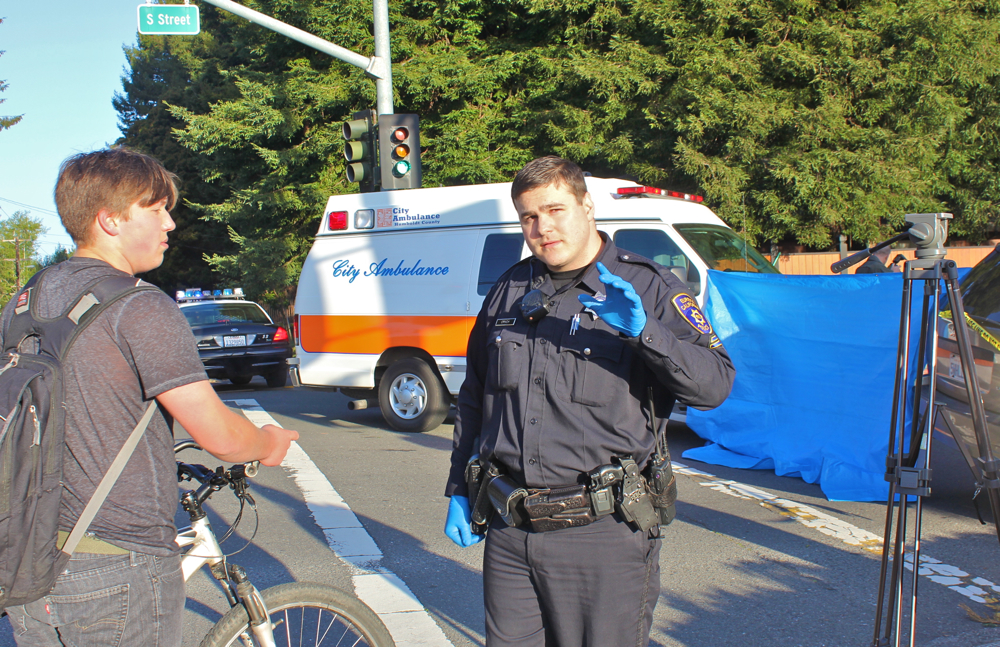 UPDATE 9:30 a.m.: News Channel 3 is reporting that the adult female victim was walking her dog across the intersection when she was hit by a Chevy Silverado traveling east. The driver is cooperating with law enforcement.
UPDATE 11:26 a.m.: Friend of the Lost Coast Outpost Mark McKenna sent in the following photos from the scene: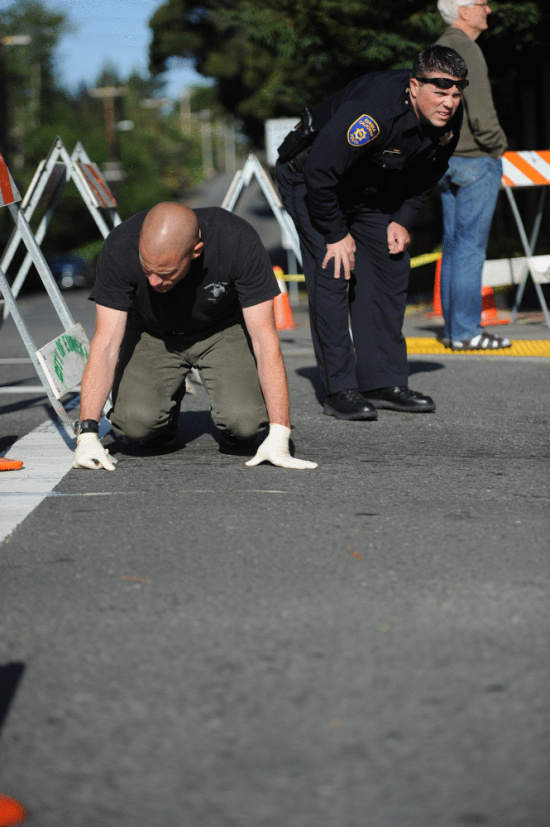 Above: Eureka Police Department Traffic Officer Tim Jones, left, and officer Greg Hill look for evidence in the crosswalk.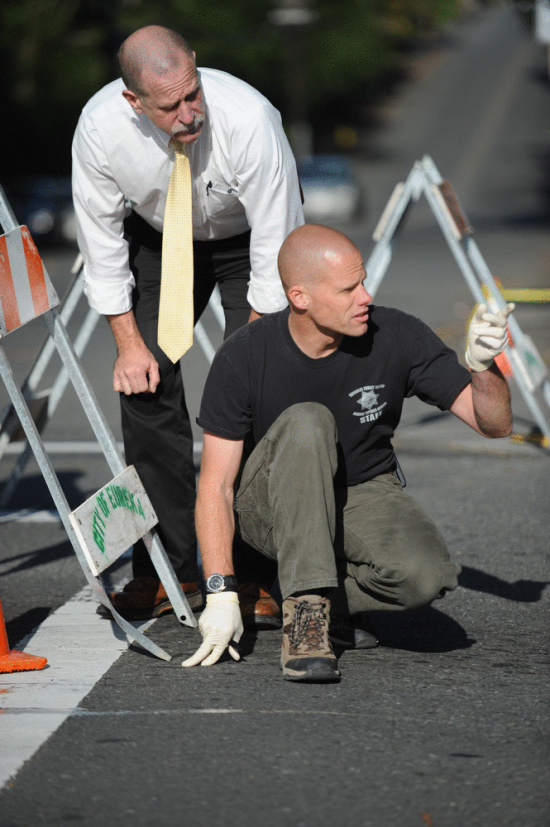 Above and below: Eureka Police Department Senior Detective Todd Wilcox, left, and traffic officer Tim Jones.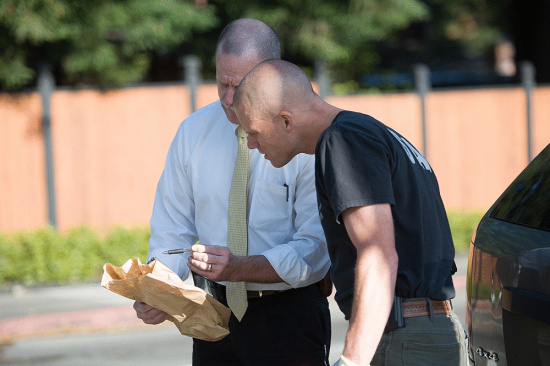 Taking measurements.
---
SHARE →
---
---