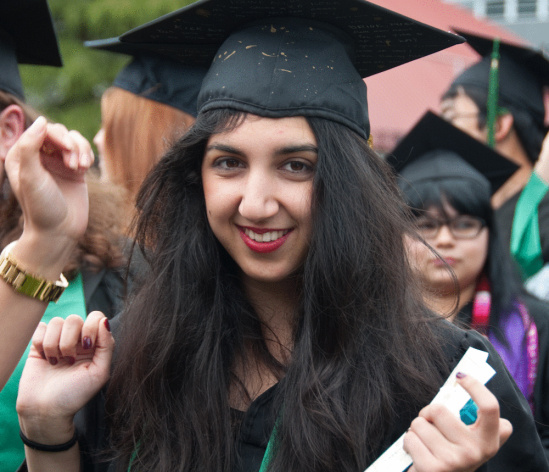 This graduating senior's mortarboard was painted with a variety of what appeared to be goals including "kick butt" and "make men howl."
Today's Humboldt State graduation marked nearly 100 years since the University was founded in June of 1913. Students, faculty and even the school itself stepped out of academic seriousness into a lighter mode before the graduates need to face a somewhat grim job market.
Though many in the graduating class wore the traditional cap and gown, some students graduating from the Native American Studies program wore traditional woven caps and long scarves decorated with shells and other regalia.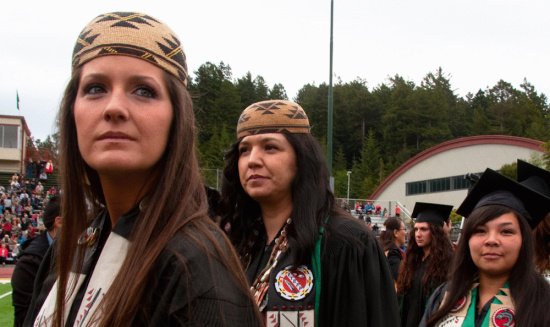 Other programs similarly wore something to indicate their area of studies. But other students poured on the fun factor. One student wore a clown nose. One wore a moose hood. Some students wore flowers and almost all wore smiles.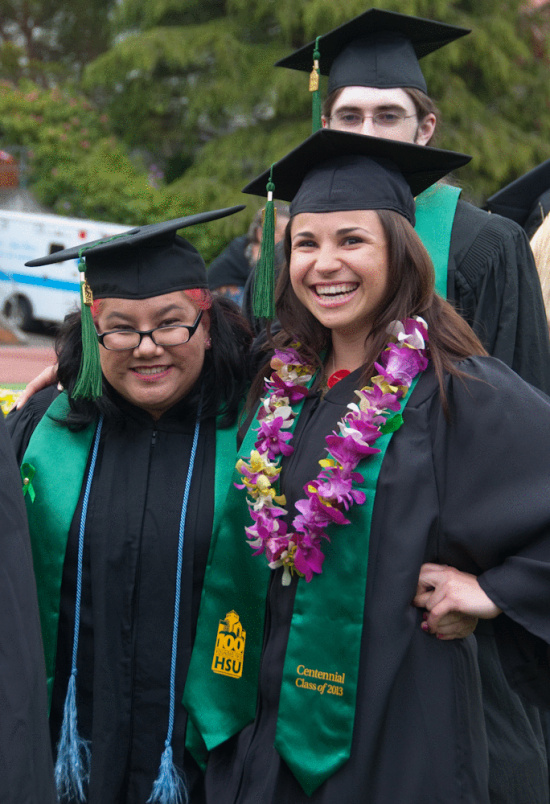 To further lighten the mood, the University itself offered long dead Alexander von Humboldt as a commencement speaker.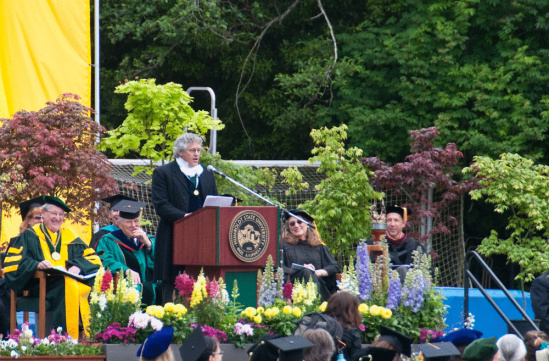 A few students had evidently had fun with the cards that the announcers used to call out their names. Real names were sandwiched around middle names like "I love my mom," and "$40,000 education."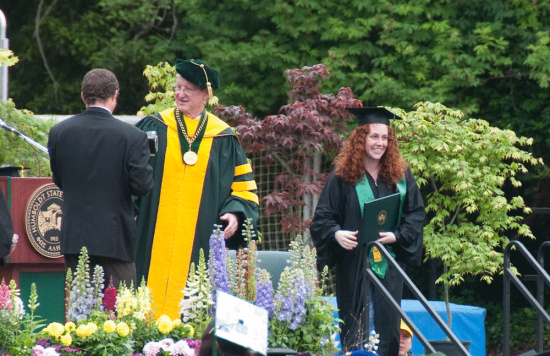 With all the lighthearted moments, the University provided a lovely venue and ceremony for the proud graduates.
HSU President Rollin C. Richmond follows the mace bearer during the recessional.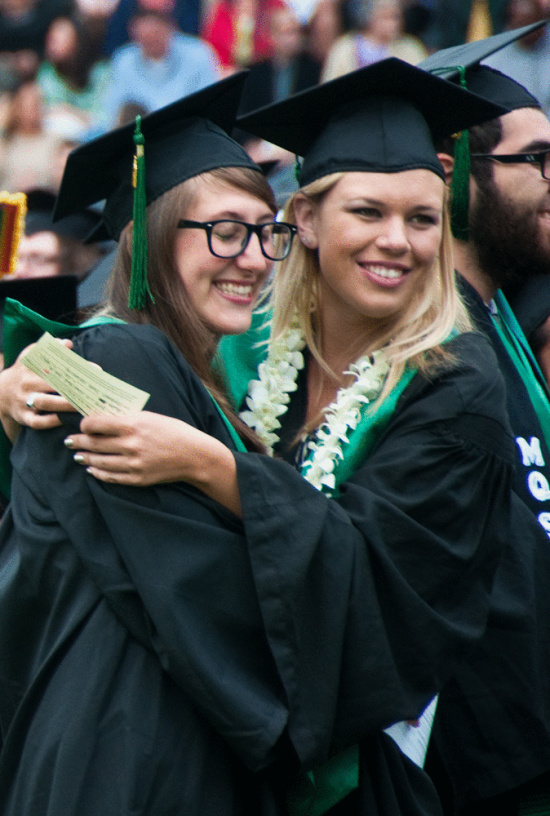 Students hug during the graduation.
———————————————————————-
The Lost Coast Outpost sends best wishes to Bob Doran of the North Coast Journal who suffered a medical emergency during the ceremonies. Get well soon, Bob!