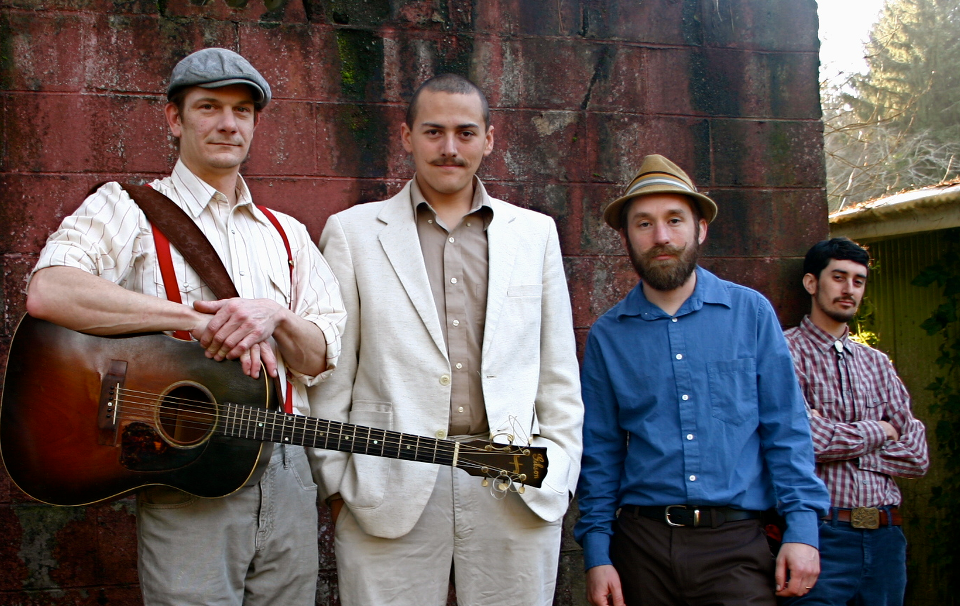 We're all in agreement that trespassing for art's sake is cool, right? OK, good.
In the latest edition of the Humboldt Live Sessions, local bluegrass rebels No Good Redwood Ramblers bypass some fences to serenade the dilapidated train cars on the … now what's that piece of property called again? Anyway, check out their song "Cold Winds Blow."
Also, If you dig on the local string pluckin', be sure to set aside some time between July 13 and 20 when the Ramblers will be one of too many bands adding their soul to the returning Humboldt Folklife Festival. Your LoCO will have the full schedule events in the coming weeks, folks.
Humboldt Live Sessions music videos are produced by Chuck Johnson and feature local/travelin'-through musicians in non-traditionally musical Humboldt locations.
Previous Humboldt Live Sessions: