UPDATE, May 7 @ 2 p.m.: She has returned home.
###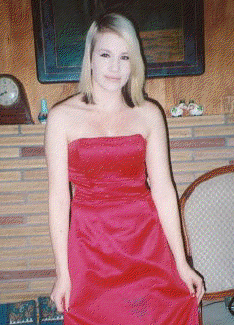 Press release from Humboldt County Sheriff's Office:
On 05-03-2013, approximately 10:00 p.m. the Humboldt County Sheriff's Office was contacted by the father of a missing juvenile. The father told the investigating deputy his daughter, Michelle Hibberts-Goodwin, 15 years old, from Eureka was missing. She goes by the nickname of "Elle" .She was last seen in the area of Eureka High School at approximately 2:30 p.m. and was supposed to take the bus home. She failed to show up.

Michelle Hibberts-Goodwin is further described as: White Female, 5'2" tall, 125 lbs, blue eyes, blond/black hair. She was last seen wearing jeans with sparkles and a black top.

Anyone with information for the Sheriffs Office regarding this case or related criminal activity is encouraged to call the Sheriffs Office at 707-445-7251 or the Sheriffs Office Crime Tip line at 707-268-2539.