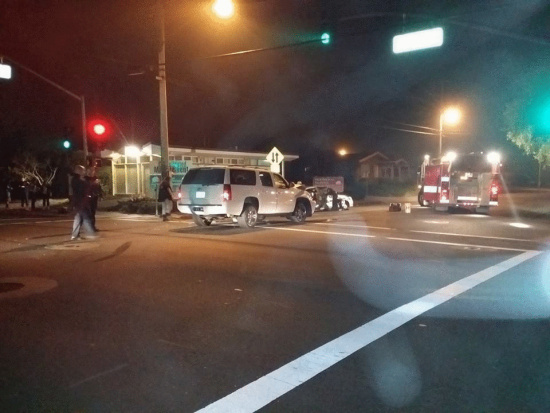 Photo provided by LoCO reader Matt Wakeland
According an Eureka Police Department spokesperson, an accident occurred at around 11 P.M. last night, October 31st, at the corner of H and Harris Streets. As a result, two women were sent to St. Joseph Hospital complaining of pain.
An investigation is ongoing. It doesn't appear that alcohol is involved.