Multi-Car Accident Near Bayshore Mall
Andrew Goff / Wednesday, Nov. 6, 2013 @ 8:56 a.m.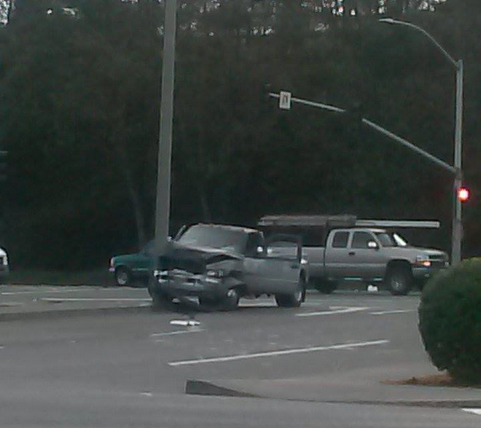 Lost Coast Outpost readers report of an accident on Broadway near the Bayshore Mall. We know that one of the people involved was Paula Arrowsmith-Jones of the North Coast Rape Crisis Team who was on her way to LoCO/KHUM for a radio interview as part of KHUM's Stop the Violence Campaign. She is on her way to hospital to be checked out, but her injuries appear to be minor at most.
One reader suggests that there may be a man in cuffs at the scene. LoCO will update this post when we know more.
(Photos courtesy of LoCO friend Sammie Moore.)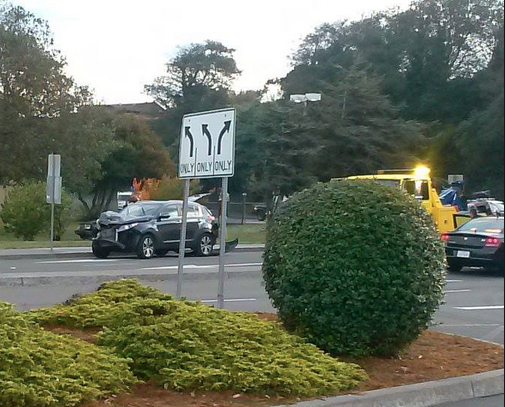 ---