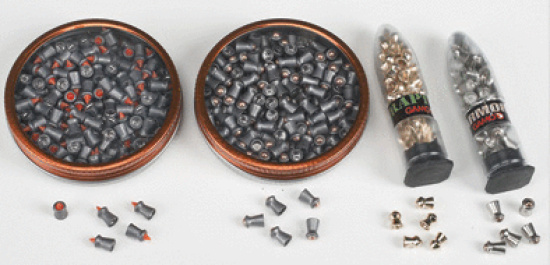 Photo of one type of pellets from this site.
UPDATE 10:35 P.M.: More information from Ms. Sicard, indicates that the principal "indicated the students were okay (two were hit by pellets), and asked that anyone who knew anything about this to come forward. He says they are on it and won't rest until they find out who did it."
Original post below——————————-
Details are sketchy but the Eureka Police Department has confirmed that there was some sort of an incident with Eureka High School students involving a pellet gun this afternoon. More information will be forthcoming as soon as possible but due to the late hour, it will probably be tomorrow before all the facts are brought out.
According to Suzanne Sicard who wrote on LoCO's Facebook timeline,
Parents of students who attend Eureka High School received an automated phone message late this evening indicating that four students were shot with a pellet gun during the lunch hour today on "L" St. near EHS campus….but no lock down. The students are okay but whoever did this is still out there. If anyone knows who did this, please contact EPD and EHS.
She added by email later,
I answered the phone…the automated principal's voice started explaining the incident. I'm sure all parents of EHS students got the message this evening.