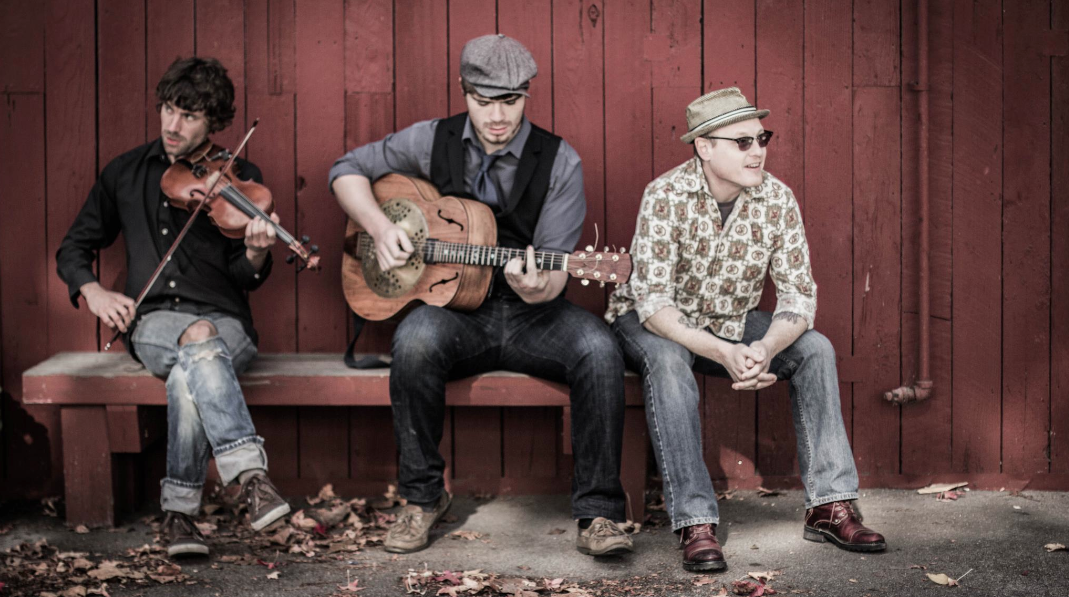 Into the woods! Start your Monday morning off in the majestic Arcata Community Forest, which acts as the film set for the latest edition of Humboldt Live Sessions. For your forest jaunt soundtrack, Santa Cruz acoustic folk trio Marty O'Reilly and the Old Soul Orchestra have selected their song "Cold Canary Gaslight." Hope it suits you.
Also, HLS creator Chuck Johnson dropped us a little message tipping us off to "look for the forest nymphs before the vocals start." Hmm. We're still searching. Let us know what you see.
(Note: The video begins in adjacent Redwood Park, which has garnered a few votes in this week's Humboldt Approved poll in search of the county's best fun place to take kids. But after watching that little girl's attempt to self-inflict whiplash on the rocking sea horse, maybe y'all should vote for someplace safer.)
Humboldt Live Sessions music videos are produced by Chuck Johnson and feature local/travelin'-through musicians in non-traditionally musical Humboldt locations.
Previous Humboldt Live Sessions: