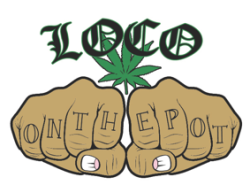 Between the Super Skunk, the Blue Dream and the "wacky packy Kona" – it's some old-school outdoor strain, the grower's son tells me – my personal stash of medicinal marijuana is booming with locally grown flowers right now. Any marijuana enthusiast can find heaven in Humboldt in the fall.
And just like my medicinal bouquet, cannabis news is booming these days too. Between busts, changing attitudes and changing laws, there are noteworthy cannabis happenings every day it seems. Seriously, this past Friday's KMUD News episode (Sept. 27) was off the chain, even more so than usual.
Kerry Reynolds, host of KMUD's monthly Cannabis Conscious show, does a wrap up of the week's weed news every Friday on the regular KMUD News program. This week she laid down this epic spectrum of regional, national and international cannabis news. Her report should have been accompanied by screaming guitars or a symphony orchestra — it was that dramatic.
Then Terri Klemetson's reporting on HumCo's fatty busts from this week with an estimated $21 million dollars in marijuana seized was thrown in on top of that (LoCO coverage of the bust here). Cannabis was in the KMUD airwaves.
And cannabis is in the air. It is getting to be harvest time. October is upon us and there's rain in the forecast.
Yesterday I spent some time at a small vendor fair at the medical cannabis dispensary Garberville Grass. The town of Garberville itself was unusually quiet. I spoke with one Main Street shopkeeper who suggested that town was so quiet because all the pot farmers are out working their fields, battening down the hatches — either cutting down plants or supporting them in preparation for the more than 1 inch of rain in the forecast.
The vendor fair at Grass was lively. Nobody seemed stressed about the weather, and it was still quite balmy when I was there anyway. The fair was a low-key expo featuring goods and services from the local cannabis industry. There were a couple of mechanized trimmers set up, the juicer was out for juicing cannabis leaves, the Southern Humboldt Seed Collective and the Baked In Humboldt edibles crew shared an info table, Frumboldt had some water pipes on display and the Bud Sisters were rocking their salve. There were a couple of fellows over from Friendly Farms in Redding on hand to demonstrate their Extraction Contraption — a snazzy contraption indeed.
But it was the mechanized trimmers that were the belles of the vendor fair ball. Mykol Blackwell from Trim Scene Solutions was the point man for the two mechanized trimmers that were on display — there was a Centurion trimmer set up, which is a wet trimmer, and a Mean Green Trimming Machine, which is a dry trimmer — it trims dried, cured flowers. I was able to see Blackwell demo the Mean Green Trimming Machine with a pound of unprocessed marijuana flowers for a small but enthusiastic group of people.
Blackwell says the Mean Green Trimming Machine does an 80-85 percent trim on pounds at a rate of about three pounds per hour. It doesn't do the fine trimming, but it gets a lot of legwork done. The Mean Green has a compartment that catches the "duff" and neon green accents, including neon green rollerblade-looking wheels. Yet another snazzy contraption.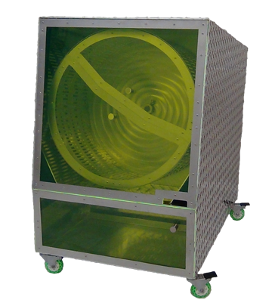 Those two mechanized trimmers were the only trimmers present though. No, there were no cute trimmer guys and gals on hand at the fair to demo their scissor-work. It's too bad. Sure, the Mean Green Trimming Machine is pretty sleek with all of its neon green accents, but a trimming machine just can't compare to a cute, neon-clad human trimmer that trims fast and well. Or can it?
A human trimmer that is cute, wears neon and trims fast and well — if in existence and employable — can maybe trim a pound a day, two pounds, tops. The Mean Green Trimming Machine costs just over $7300 to purchase outright (sans sales tax), whereas a human trimmer costs $200 per pound processed.
The flowers trimmed by the Mean Green Trimming Machine did need some touching up to be considered fully trimmed — that last 10-15 percent of the trim job necessitates a human trimmer. Human trimmers can do quality control, they can check for mold and do fine trimming. One point for the human trimmers.
The Mean Green Trimming Machine can't get arrested or charged if it is found at a marijuana grow site. But "[i]ndividuals [humans] caught in private marijuana gardens claiming to be hired to trim and process marijuana will be charged with cultivation and production for sales." (So says the press release from Trinity County about the Sept. 23 arrests of six individuals that claimed to be trimmers at a marijuana grow site. LoCO coverage here.) One point for the machines.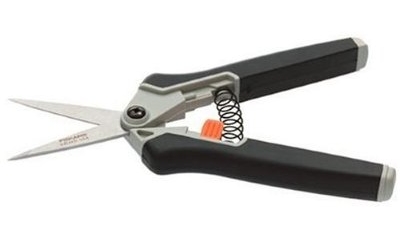 Human trimmers are working folk, some quite professional. However, processing (trimming) marijuana in California, not just growing, selling or transporting marijuana, can get people into trouble with the law. Such trimmer trouble with the law isn't guaranteed to be a big deal or devastating, but it's still possible. This is not likely to last forever.
For the legalized perspective (because we can get that by looking to Colorado), check out this story from July by Wax Jones on the Denver-based Westword blog: "Marijuana trimming isn't just an illegal trade anymore.".
Jones writes about a Colorado growing facility with 14 full-time trimmers. The trimmers are legit. They have health insurance. What's interesting is that the trim scene documented in the accompanying photos is being staffed entirely by men. I count seven. There is not one woman. (Nor is there one trim machine.) The scene presented in the article is drastically different than the stereotypical, sexualized trim scene of NorCal legend.
The California Cannabis Hemp & Health Initiative 2014 ballot initiative was just cleared to circulate for signatures, which will start on Tuesday, Oct.1. Looks like Cali might have a legalization option on the ballot next year.
The trimming machines and legalization … health insurance and the weed biz … It's all good, just as long as the cannabis stays bomb and only gets better