For whatever reason, it's been awhile since your Lost Coast Outpost has blown up (heh) one of our mysterious local booms. Maybe there's been less boom-age to report. Perhaps the gimmick wore off.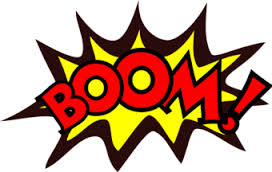 But this morning we received an email containing not only a report of a boom in Myrtletown around 2 a.m. last night but also four different security camera angles showing a bright, seemingly skyward-emanating flash. Our video gatherer Scott Willits added the following:
For what it's worth I walked the neighborhood this morning looking for debris or burn marks on the ground but couldn't find any. I talked to at least one neighbor who was also awakened by it and I suspect that later today I'll hear likewise from several others.
Due to the fact that this report came with accompanying YouTube clips, LoCO has lowered its usual BOOM-related journalistic standards from "Two Makes It True" to "One Makes It Fun." As promised, below we've embedded the four videos for y'all to inspect and draw your own booming conclusions. Sleuth on.