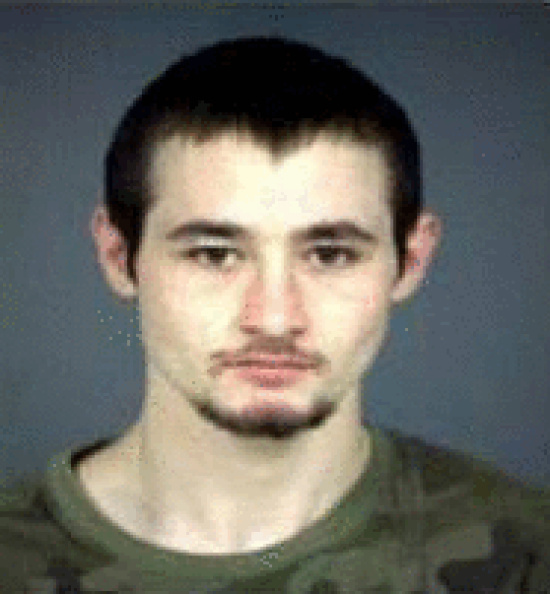 UPDATE BELOW:
Lt. Wayne Hanson of the Humboldt County Sheriff's Office has confirmed that Silverio Sanchez (pictured right,) who recently appeared on two Most Wanted Posters in Northern California, has been identified as a suspect in striking a Forest Service officer with a vehicle on March 15th. Sanchez who led officers on a high speed chase through western Trinity and eastern Humboldt Counties then fled on foot after his vehicle was damaged.
"Since the incident," Hanson explained, "the investigators have been continuing to follow leads…We've gathered enough information to charge Silvario with the assault that took place."
Hanson also noted that he expects "a reward will be offered for information leading to [Sanchez's] arrest." Hanson noted that the suspect "poses an extreme high risk to the public. Those type of people are dangerous." He added, "Anyone who is trying to kill a law enforcement officer is living life on the edge."
Residents of the area around Highway 36 have noted increased law enforcement activity since the incident. Anyone knowing the whereabouts of Sanchez is asked to contact Deputy Sam Williams with the Humboldt County Sheriff's Office at (707) 268-3645.
UPDATE 2:10 p.m.:
Humboldt County Sheriff's Press Release:
Based upon their investigation, Humboldt County Sheriff's Office Detectives have been able to identify Silverio Parro Snider Sanchez, 22 years old from Eureka, as being responsible for the intentional assault of a United States Forest Service Law Enforcement Agent on March 15th, 2014. Detectives are in the process of requesting a warrant for Sanchez's arrest. Detectives are requesting charges of attempted murder, assault with a deadly weapon, felony evading a police officer, and a variety of other charges. Sanchez is currently wanted on five other outstanding felony and misdemeanor arrest warrants. Those warrants include charges of rape, kidnapping, assault with a deadly weapon, resisting arrest, vandalism, drugs, and battery.

The Humboldt County Sheriff's Office, United States Marshals Service, United States Forest Service, Trinity County Sheriff's Office and Fortuna Police Department are requesting the public's help in locating Sanchez, who is considered to be armed and dangerous. If you see him, call 911. He has connections to the Ruth Lake, Fortuna, Eureka, and Rio Dell communities.

There is reward money available for information leading to Sanchez's arrest.

Anyone with information for the Sheriff's Office regarding this case or related criminal activity is encouraged to call the Sheriff's Office at (707)-445-7251 or the Sheriff's Office Crime Tip line at (707)268-2539.
Previously: