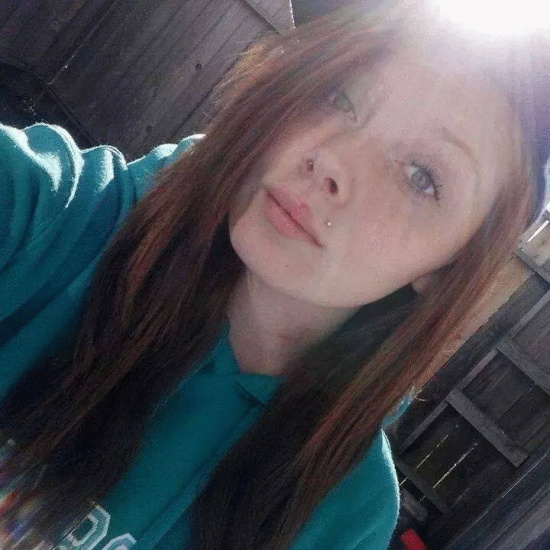 Kelcee Leaton [Photo provided by Cassandra Wall.]
UPDATE 8/5: Kelcee Leaton has been found along with the male runaway. Both have returned home to their families!
###
Original post:Cassandra Chastain is worried about her 17-year-old sister, Kelcee Leaton. She says Kelcee ran away from home two weeks and is with another runaway, a 15-year-old boy.
Chastain described her sister as 5' 3" and 120 pounds with red hair and green eyes. "She has a lip piercing on her top lip on the left side and a nose piercing on the right side," Wall wrote. "She has an anchor tattooed on her ankle that says 'Bruce,' … and a peace sign on the right side of her chest."
If anyone has any information about Kelcee Leaton, they should contact the Fortuna Police Department at (707) 725-7550 or 1-800 78-crime or submit a tip at wetip.com