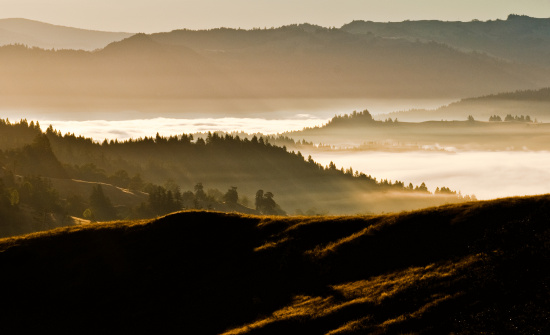 Those Humboldt Made Folk have come up with a list (with the help of LoCO's Facebook friends) of 111 Ways to Enjoy Humboldt.
If you're not smiling a little and remembering some good times when you finish reading it, we'll be surprised.
Here's selection out of the middle:
77. Investigate the tide pools at Patrick's Point.


78. Pay a visit to Chapman's Gem & Mineral Shop & Museum.

79. See a live show at the Ferndale Repertory Theatre, Northcoast Repertory Theatre or Redwood Curtain Theatre.

80. Stopping in at Kneeland Glen Farmstand on Old Arcata Rd. It is a local delight!

81. Walk barefoot on Mad River Beach.


82. The great Aleutian Geese Fly Off at the Humboldt Bay Wildlife Refuge.


83. Take a tour of Fire and Light Glassware!

84. Enjoy a performance of the Humboldt Calypso Band. (Greg Vanderlaan writes: "Music so exciting that I forgot about my chronic pain and danced!")

85. Run (or volunteer at) the Avenue of the Giants Marathon, the Foggy Bottom Milk Run or the Clam Beach Run.
To read the rest and smile a lot, go here. And, tell us about some of the things they missed. LoCO needs its own list.