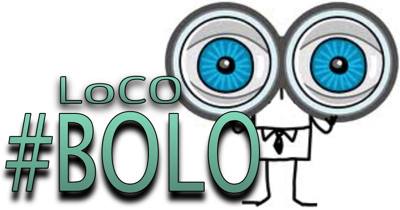 Here's the latest post in our "Be On the Lookout" series, where we highlight stolen items and ask you to help by reporting any sighting to the appropriate law enforcement agency.
Anyone you know have a new picnic table? Do they look like the fellow below? Alder Grove Charter School on F Street in Eureka had one of their tables rolled away on August 19.
Their surveillance video caught the culprit in the act. They've provided us with some stills from the camera. The tables had been chained together but were temporarily unchained during some work.
Teachers and students use the tables for lunch and classes. This one will be missed when school starts next week.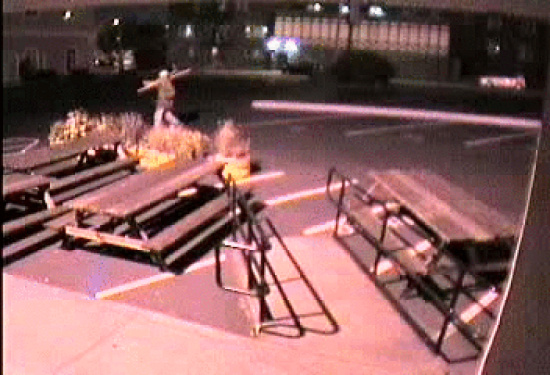 Suspect brings furniture rollers to the school.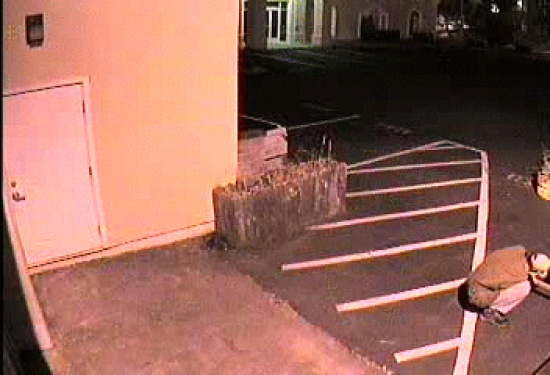 Putting the rollers under the picnic table.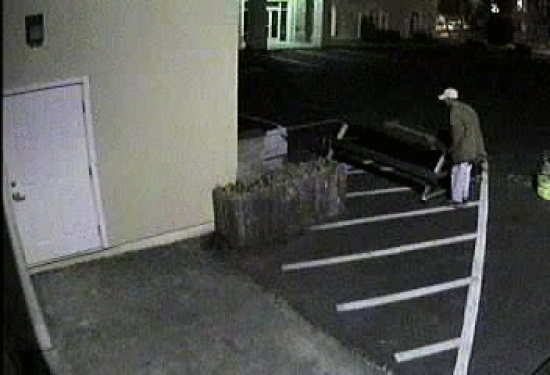 Rolling the picnic table away.
If you have any information about this theft, contact the Eureka Police Department at (707) 441-4060
Previous BOLO: