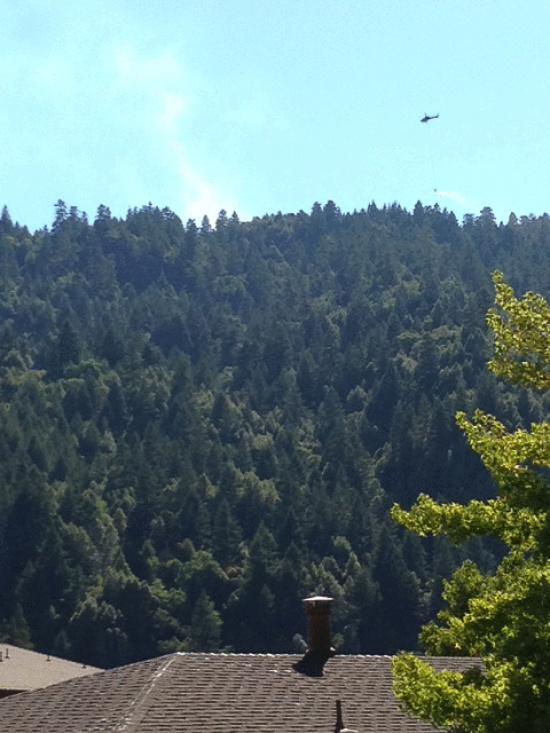 Helicopter fighting a fire in the Hoopa area. [Photo provided by a reader.]
Firefighters are battling a blaze this afternoon west about one mile from the town of Hoopa. According to Jim Nanamkin, Wildland Fire Prevention Officer with the Bureau of Indian Land Affairs, this fire was reported at 11:30 last night. Currently, the fire is about 12 acres and 40% contained.
Nanamkin said, "Last night, crews had to walk in… I would say at least 1/4 to a 1/3 of a mile" to fight the fire. Ten people began creating a handline at that time.
"At 8:30 this morning, we had a helicopter started flying in more crew members," Nanamkin said. "Then they came back and loaded a bucket to do bucket drops. From the containment line, [crews] did a burnout operation to remove the fuels to secure the line."
More crews have been brought in to secure and widen the lines, Nanamkin said.