UPDATE 1/2: Eureka Police Department spokesperson Brittany Powell confirmed that "Mishaundra [Washington] was taken into custody 01/01/15 at about 6:15 p.m. near the 400 block of Hodgson.
###
Original post below: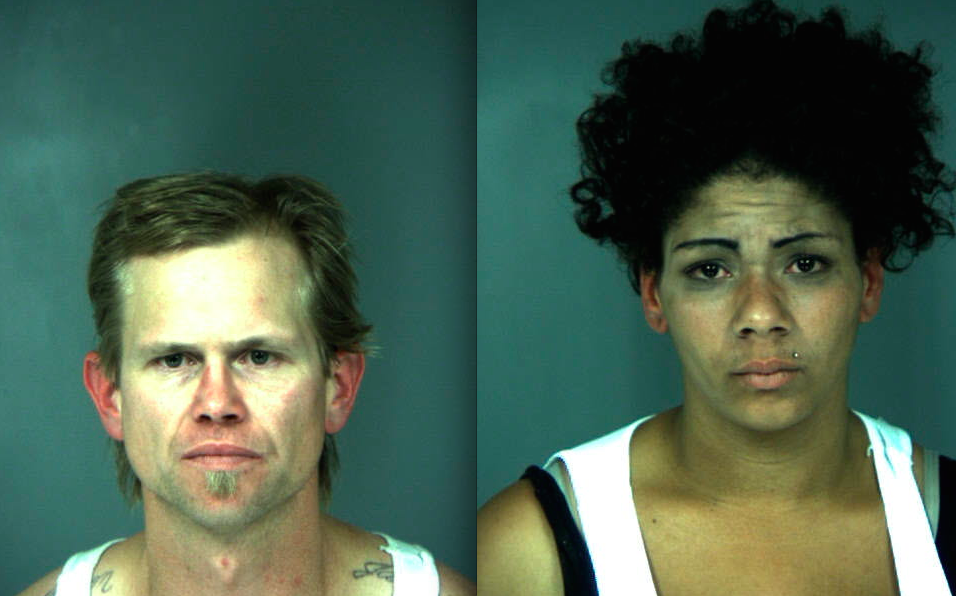 Eureka Police Department press release:
The Eureka Police Department is requesting assistance in locating two high priority most wanted subjects. Both subjects are believed to be responsible for a string of daytime residential burglaries that have been occurring throughout Eureka.

Jason Omholt, 36 of Eureka has felony warrants for vehicle theft, assault with a deadly weapon, evading police, vandalism, possession of controlled substance, parole revocation and a misdemeanor warrant for DUI. Omholt is on probation for possession of a controlled substance and DUI.

Mishaundra Washington, 24 of Eureka has a misdemeanor warrant for battery and is on probation for battery and petty theft with priors.

Anyone with information on the whereabouts of these subjects or anyone on the Most Wanted poster is asked to call the Eureka Police Department at (707) 441-4044.
The two get featured prominently in the latest "Most Wanted" poster (click to enlarge):