Humboldt County Sheriff's Office press release: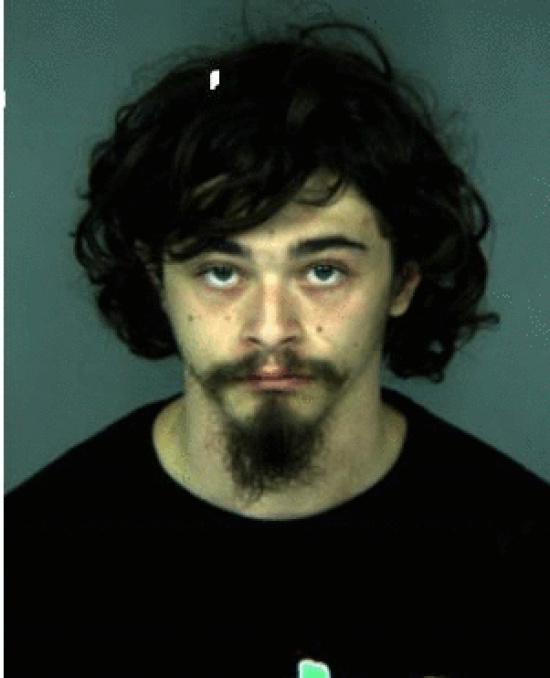 On Thursday, 12-04-2014, at about 8:35 PM, the Ashland Police Department sent information to the Sheriff's Office regarding two runaway female juveniles from Ashland, Or. The female juveniles were reported to have traveled to Humboldt County with a male subject named Andrew Thibert. They were reported to be traveling in Andrew Thibert's vehicle, a white 1996 Ford Ranger pick-up with a California license plate number of 5L01155.

On Saturday, 12-06-2014, at about 6:00 AM, the Sheriff's Office received information that the vehicle associated with the juveniles, a white Ford Ranger pick-up, had been located in the parking area of the Mattole Beach campground, at the end of Lighthouse Rd. in Petrolia, Ca.

Deputies responded to the Mattole Campground, and coordinated with personnel from the Bureau of Land Management, and the Petrolia Volunteer Fire Department. Deputies also met with the father of one of the female juveniles, who had responded and was present on scene. Information collected on scene indicated the juveniles may still be in the Lost Coast trail area. The Sheriff's Office initiated a Search and Rescue, and requested the Coastguard for an aerial search of the area. Petrolia Volunteer Fire personnel began a ground search while other assets mobilized.

A short time after the ground search began, one of the female juveniles was located, along with two other male subjects. The male subjects were identified as Andrew Thibert (19), of Weed, Ca., and Richard Silver (19), of Dunsmir, Ca. They were located approximately three miles south of the Mattole campground. They were transported back to the Mattole campground.

Deputies interviewed the juvenile female and the two male subjects. Deputies learned that the second juvenile female was not present, and had not accompanied them at all on their trip to the Humboldt County. During the course of the interviews, Deputies also learned that crimes of a sexual nature had been committed by Andrew. Andrew was taken into custody, and transported to the Humboldt County Correctional Facility where he was booked. The female juvenile was released to her father.

The second female juvenile was not located, and there was no information provided that would suggest she was ever present. Ashland Police Department is continuing to investigate reports regarding the possible whereabouts of the second female juvenile.

Anyone who has information to provide the Sheriff's Office, regarding this case or related criminal activity, is encouraged to call the Sheriff's Office at (707)-445-7251, or the Sheriff's Office Crime Tip line at (707)268-2539.
Hannah Thomas-Garner is still missing.
Previously: