UPDATE 3:43 p.m.: Fire claws through the sides of the chip trailer in these photos provided by Sgt. Charles Ellebrecht of the Fortuna Police Department.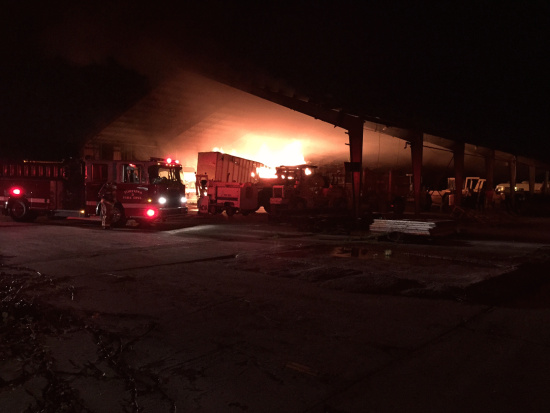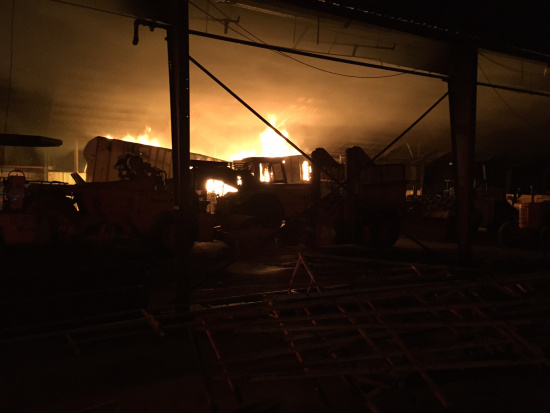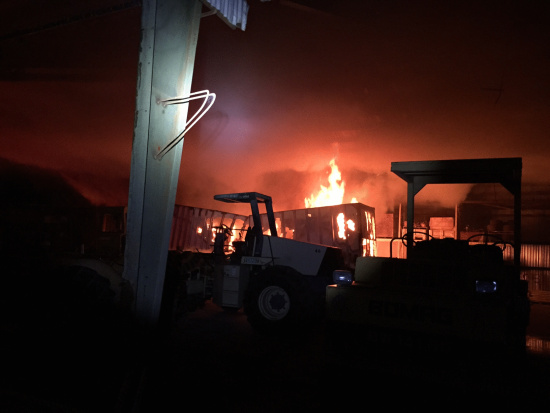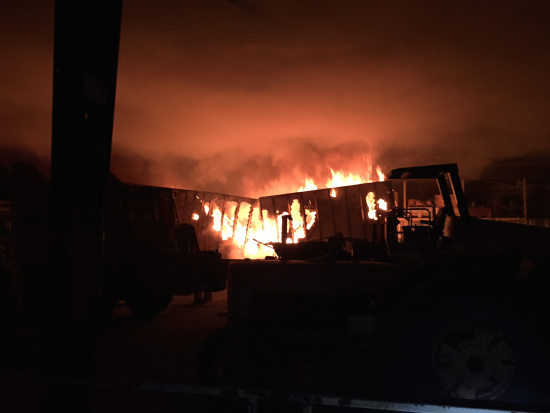 ###
Original post: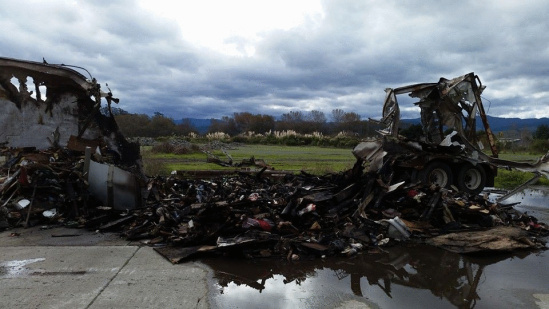 The remains of a burned chip trailer collapse into a puddle of water. The fire occurred early this morning at the old Fortuna Mill site. [Photos provided by Chief Rus Brown.]
About 1:45 this morning, a fire in the old Fortuna Mill site destroyed a chip trailer full of debris and damaged the inside of the metal shed containing the trailer. Fortuna Volunteer Fire Chief Rus Brown said the investigation into the fire has been turned over to the Fortuna Police Department as arson is suspected.
Brown said when he arrived on site, the trailer was fully involved. "It occurred in a couple of storage sheds that people rent out," he explained. The trailer was inside of one metal building and the fire from it had spread to other contents of the building when crews got on site.
Once the Volunteer Fire Department, Brown explained, "knocked down the spread to the rest of the building [they] hooked a truck up to the trailer, drug it outside and spread [the debris] around" in order to extinguish the flames.
The Fortuna Police Department is looking into the cause but arson is suspected.