After over a decade of sometimes-heated discussion and debate, visitors to Arcata's downtown finally have a place to empty their hat.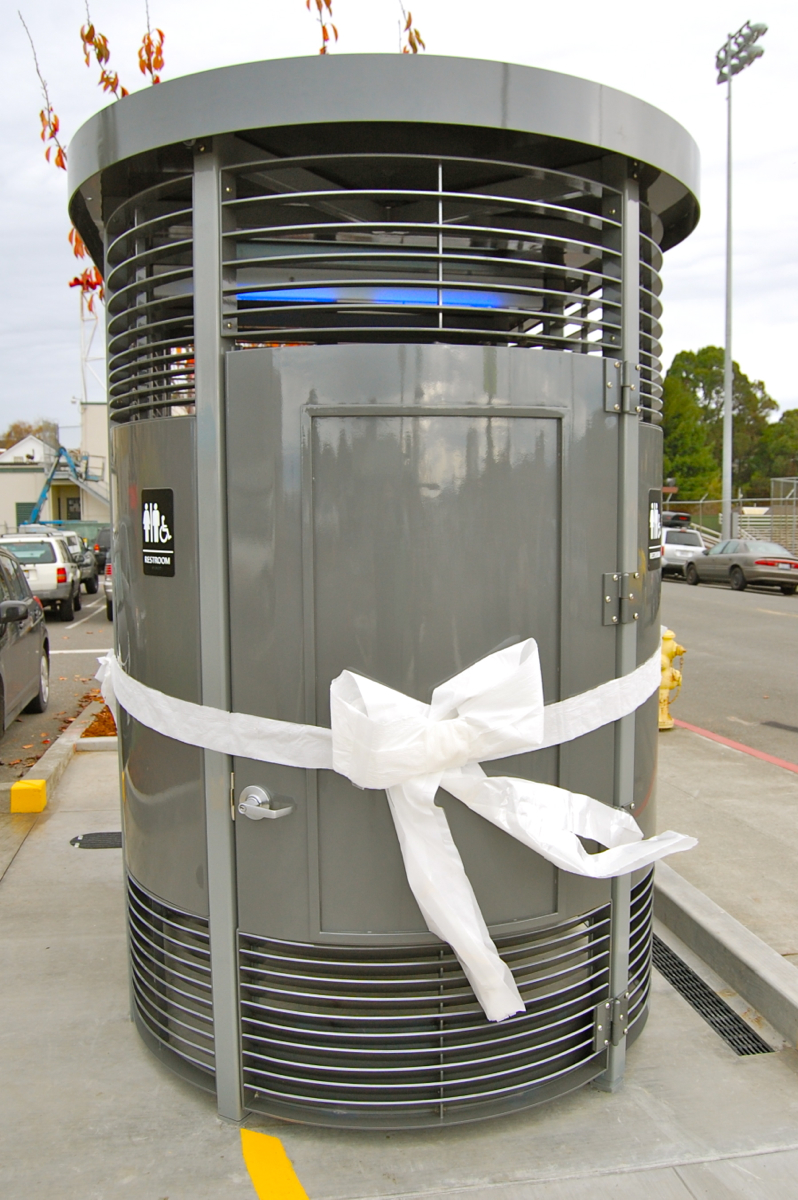 Numerous city leaders, news media and other looky-loos attended a toilet paper-ribbon cutting ceremony at the corner of F and 8th streets this morning to dedicate and officially open Arcata's new public shitter.
The new steel restroom — modeled on the Portland Loo, PDX's preferred piss place since 2008 — features a toilet, toilet paper, a hand-sanitizing station inside and running water for washing up on one of its exterior walls. There was much chatter at the event wondering how long the structure would remain in its current pristine condition.
"All of you know we're famous for our sewage here in Arcata already, with the Arcata Marsh. We've always flushed with pride. Now we're going to flush with pride and respect because we all want to see this look just like this tomorrow," said Arcata Mayor Mark Wheetley from underneath a dapper top hat during a brief speech prior to the ribbon cutting. "We want to be proud of it."
Mayor Wheetley specifically thanked councilmember Susan Ornelas and former councilmember Shane Brinton for their work pushing this thing through. Local bladders thank you too.