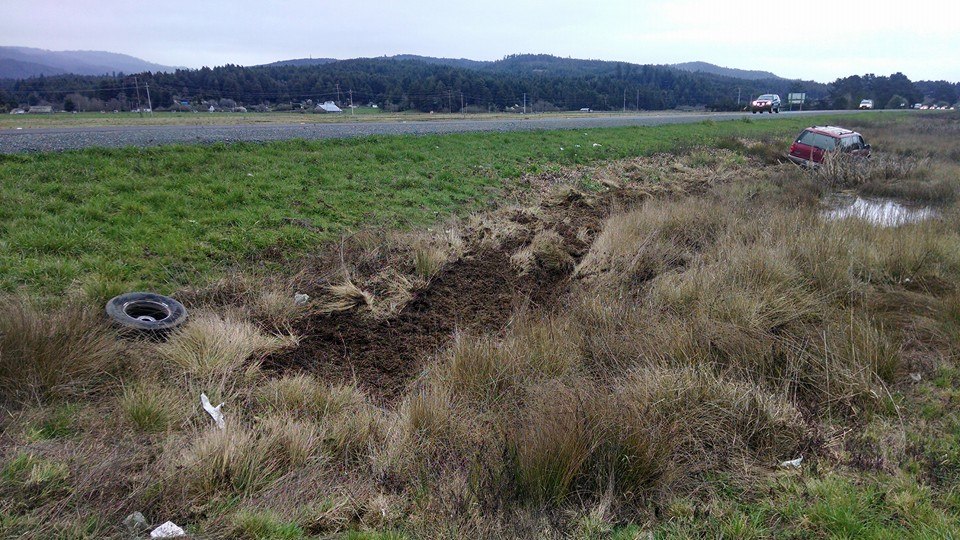 (Click photo to enlarge.)
Be advised, motorists. This Facebook report and photo courtesy of supervisor Mark Lovelace:
A Ford Explorer lost a wheel on northbound 101 just before Bayside Cutoff and ended up in the median. Both the driver and passenger appear to be fine. CHP and a tow truck have arrived on scene and should have him out shortly. Traffic is staying to the right.