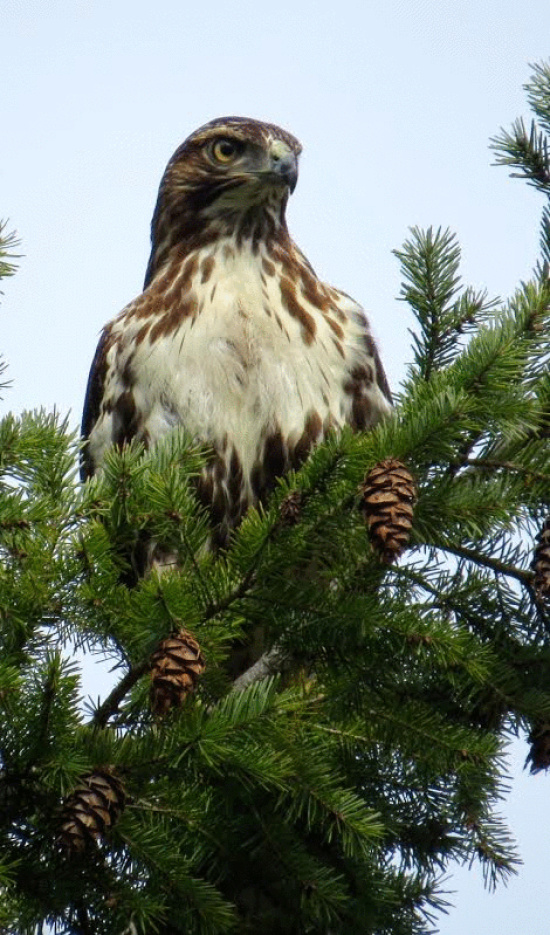 Young hawk after being healed and released earlier this month. (Photo by Alfred Burger.)
On Christmas Day, Southern Humboldt residents spied a young hawk on the shoulder of Highway 101 near Redway. The next day they brought the malnourished bird to the Humboldt Wildlife Care Center in Bayside.
"The juvenile hawk was in very poor condition – he'd lost 50% of his normal body mass and was also critically anemic," explained Bird Ally X's in a detailed moving blog post about the rescue. The bird had apparently somehow suffered electrocution. With a great deal of time and energy, the creature was nurtured back to health.
Earlier this month, the hawk was released near where it was found. "Once the transport box was open," the blog noted, "he launched toward the forest, the sky, and his free and wild life."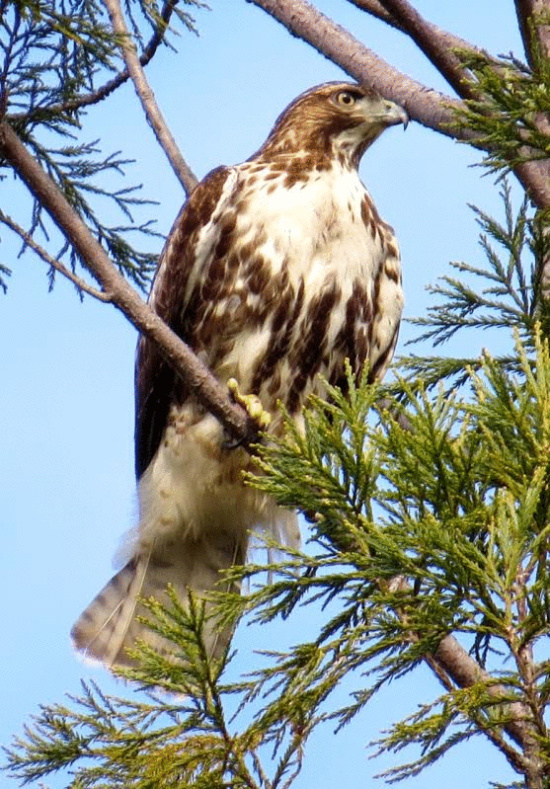 Another photo of the immature hawk taken after its release in the Southern Humboldt area (Photo by Alfred Burger.)