Hey, Humboldt. We know many of you are frustrated by crime and by a sense of being helpless to combat it. We're frustrated too. So, here's our idea. Send photos and stories about stolen items to kym@lostcoastoutpost.com and we'll put up posts highlighting the situation and give you all a chance to work together to help make our communities safer.
Today's story: A fundraiser designed to save kids' lives—a donation bucket for Fortuna's Safe and Sober Graduation—was nabbed.
Any of you know this fellow below? He is alleged to have taken the donation bucket for Fortuna High School's Safe and Sober Graduation from the Rohnerville Patriot gas station Friday afternoon.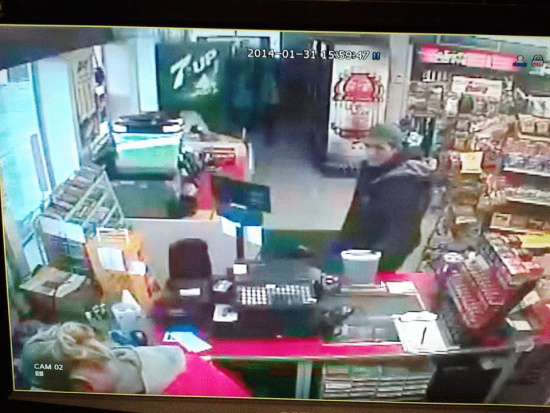 LoCO was alerted to the situation by Pat Clausen who works at the gas station. He wrote the LoCO, "I have pics and videos of the idiot that our camera caught red-handed!!!"
According to Officer Justin Primofiore of the Fortuna Police Department, in stills taken from security cameras around 4 p.m. on January 31, the "male subject" is seen taking the Safe and Sober Graduation bucket.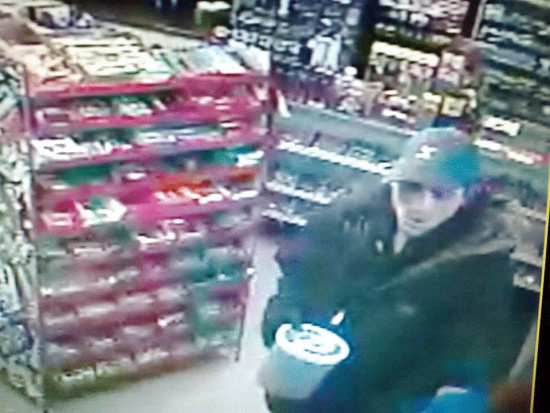 A woman, shown in the photo below, was also seen around this time and the Fortuna Police Department is hoping that she might have some information that will help them with their investigation.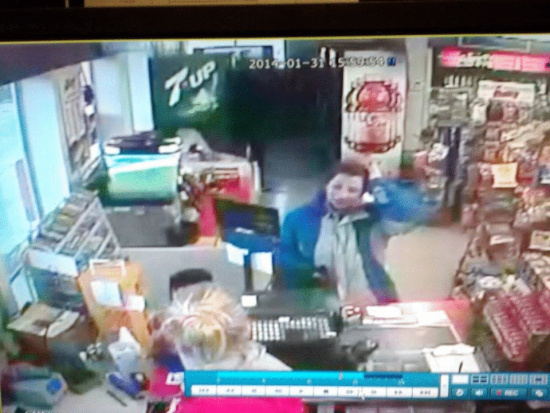 Officer Primofiore points out that "the female isn't wanted" for the crime but it is hoped that she might have additional information. "The man," he says, "is wanted for petty theft."
Clausen urged LoCO readers to step forward if they know who these people are. He wrote, "I have lived in Fortuna my whole life… my son goes to Fortuna [H]igh and will be attending this event so it's personal!! Please get the word out!"
If you have information about this, please contact Officer Justin Primofiore at 725 7550.
Remember, if you have any stolen items that you want LoCO's readers to Be On the Lookout for contact kym@lostcoastoutpost.com