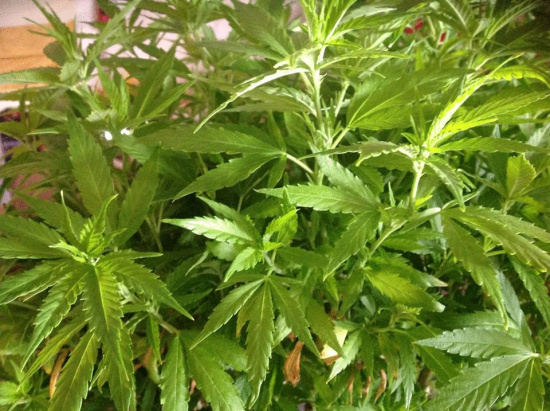 Photo: Bob Doran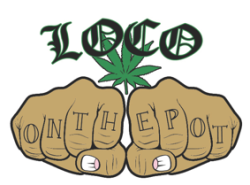 There are now two legalization initiatives being circulated for signatures to qualify for California's 2014 ballot: The California Cannabis Hemp Initiative 2014 (CCHI) has been circulating since September of last year, and the Marijuana Control, Legalization and Revenue Act (MCLR) was just cleared to circulate for signatures on Jan. 31.
Initiative proponents are allowed 150 days max to collect signatures, and about half a million signatures are needed to land a spot on this year's ballot. The CCHI peeps are near the end of their signature gathering run — they have to turn in signatures by Feb. 24th. The MCLR initiative will be circulating from now until the end of June.
In Humboldt County, you can sign the petition for CCHI in Arcata at the Humboldt Patient Resource Center or at Pacific Paradise or in Eureka at The Humboldt County Collective. (CCHI places to sign listed here.) You can also print and sign the initiative from the campaign home page. If you opt for this method, you probably want to use hemp paper.
In an email from the end of December, Tammy Newcomb, the NorCal regional director for the CCHI campaign, told me that they already had 200,000 signatures from "confirmed registered voters." Will they make it all the way to half-a-mil…? We should know sometime in March or April whether or not CCHI qualifies for the 2014 ballot.
Selected highlights: CCHI caps the excise tax on marijuana sales at 10%, it stipulates the "case by case" review of non-violent cannabis-related convictions for potential amnesty, immediate release or sentence modification. CCHI sets limits at 99 plants and 12 pounds per person per year for personal use. This is the Jack Herer Initiative.
MCLR is the "open-source" initiative driven by the Americans for Policy Reform. Highlights: The initiative stipulates the formation of "The Independent Cannabis Control Commission" to control the cannabis. MCLR protects medical marijuana access and it sets a recreational (adult) garden limits at 12 plants, six flowering per person per legal residence.
With MCLR, if you have plants, you're allowed to possess what the plants produce. If you don't have plants, you're allowed to just have. (There's no like ounce or pound limits on possession.) As for selling weed — all buying and selling is to happen in licensed retail outlets.
The Americans for Policy Reform claims to have gotten input from thousands of Californians for the initiative through their open source effort, and the text of MCLR is lengthy, it covers bases. It's quite different than the CCHI.
In their Jan. 31 press release, the MCLR crew says that the campaign has "a commitment of $500k dedicated to signature gathering, yet it may take an additional $2M to make the dream of legal marijuana in California come true this year."
$2M? That ain't shit. The cannabis industry is worth billions. Billions. Bizz-illions. Will this campaign draw in some bucks?
The MCLR signature gathering campaign kicks off next weekend (Feb. 8) at the High Times Medical Cannabis Cup down in San Bernadino. (CCHI people will be at the HT Cup too — Proponent Buddy Duzy is on the "California Pot Politics 2014" panel.) Beyond that, the MCLR people will update their website with locations to sign as soon as they start getting materials distributed.
This is important too: B-Real from Cypress Hill is being awarded the HT Stoner of the Year award at the Cup next weekend too. B-Real dabs. In case you didn't know.
Dare I say, dab on?