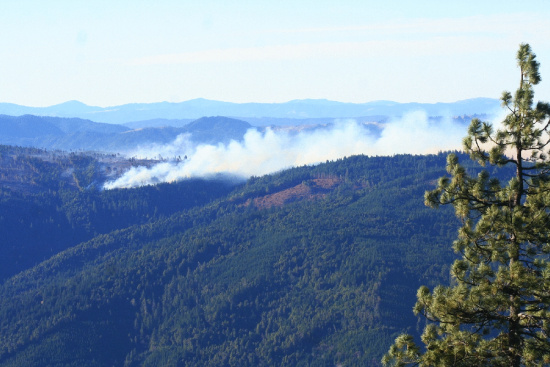 Smoke pours from the Red Fire as seen from Horse Mountain across Redwood Creek. (Photos above and below by Wendal Larkin.)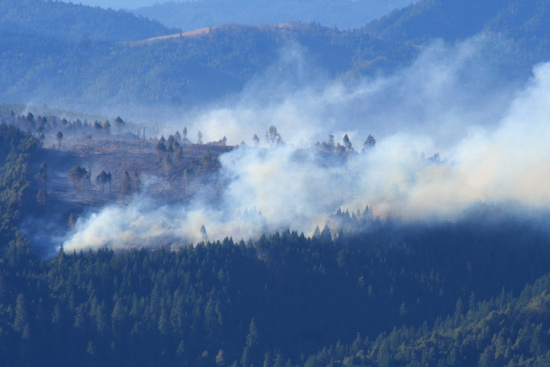 The Red Fire south of Berry Summit and a five to six acre fire near Hwy 167 are both burning un-contained in Northwestern California.
Janet Upton, Deputy Director of Cal Fire, says that the Red Fire has reached 350 acres and is 40% contained.
The fire near Hwy 167 is close enough to the road that the CHP is providing traffic control but details of the fire are slim. LoCO will update as we gather more information.
When asked about whether a fire that is not threatening structures could be allowed to burn, Upton said that because Cal Fire protects privately owned property, "our mission is to prevent and suppress fires." Though, she says, that her agency does use prescribed fire as a prevention tool right now it would "not be wise." The area, she says, is under red flag conditions. Right now relative humidity is very low. A fire left to burn in such dry weather could get away and be difficult to stop.
This coming spring, Upton said, the agency is bolstering their use of prescribed fires. During wetter weather, allowing fires to burn slowly at a low intensity can burn off unwanted fuel. As conditions are now though, the fires generally burn at a high intensity destroying valuable timber and can be dangerously hard to control.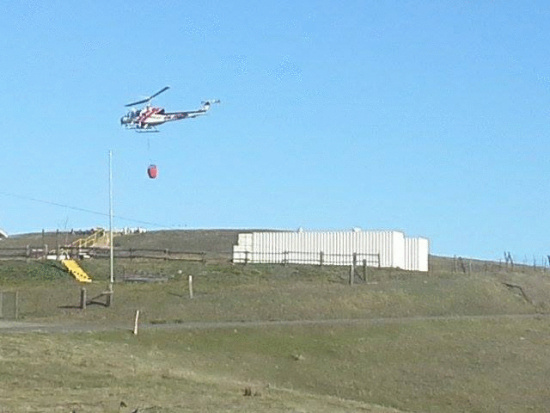 Photo of a helicopter fighting today's fires. (Photo by Richard Stancliff.)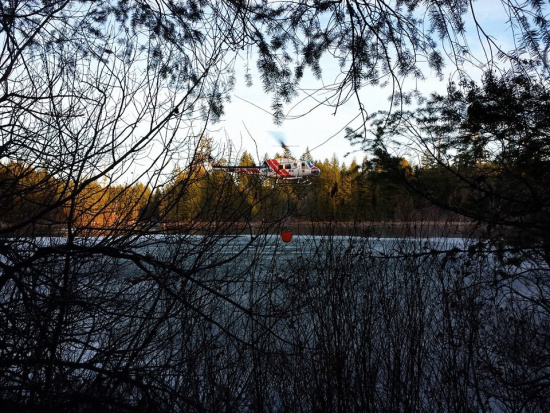 Helicopter dipping water for the Red Fire (Photo provided by Clay Bennett—post updated with photo at 10:25 P.M. 1/5)
Previously: