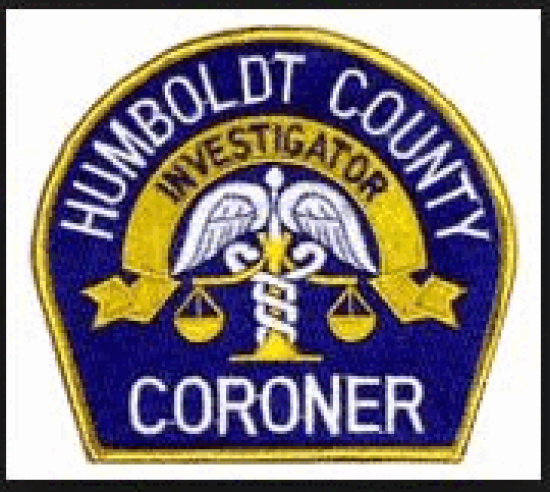 The skeletal remains found near Burr Valley Road this Saturday are most likely from a person who died no earlier than "a few months after the first of the year," Humboldt County Deputy Coroner Roy Horton stated today. Horton said he has done only a preliminary examination and an anthropologist will be brought in to examine the remains later this week.
As of this point, even the sex of the skeleton has not yet been confirmed so attempts to identify the individual could take some time. Right now, Horton said, the Coroner's Office is gathering descriptions of people missing who may have been in the area in order to be prepared, hopefully, to match the description with the information about the remains that the anthropologist is able to provide.
Horton said family members of several missing persons have already been in touch with his office.
The intact skeleton which, according to Horton was wearing only a few "unidentifiable scraps of clothing" was found by two hikers on the Little Van Duzen River. The river, Horton said, was low due to the drought. Horton described the two hikers as "fairly young individuals" that liked to explore. He said that during the course of their exploration the hikers observed the remains of a human body and reported the situation. The remains, he said, were in a difficult area to reach.
On Sunday, Horton said, a little before noon, the remains were secured in a body bag, placed in a Stokes basket and helicoptered out of where they had been found by the California Highway Patrol. The Humboldt County Coroner's Office retrieved them from the Dinsmore airport and brought them to Eureka where they will be examined.
Previously: