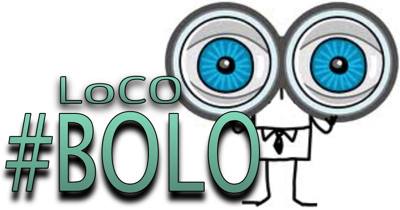 Here's the latest post in our "Be On the Lookout" series, where we highlight stolen items and ask you to help by reporting any sighting to the appropriate law enforcement agency.
UPDATE 1:15 p.m.: A new iPad is already on the way to Henry thanks to a bunch of good people. Check out the heartwarming story here.
###
Original Post below:
(Okay, we know iPads are small and hard to identify but when we heard this story, we wanted to do something. If nothing else we wanted to vent.)
Early on July 14, Wendy Kerr and her son, 15 year old Henry Stratman left their home in Eureka. At 8:50 a.m. someone broke into the home through the back door and stole several items.
"It was a snatch and grab," said Kerr. "I have an alarm and I have a dog but someone got by." Lucky that she did have an alarm though because, as Kerr explained, when it went off, "[the thief] only had four minutes, not all day."
The alarm alerted her security company who called both her and the Eureka Police Department. Two patrol cars and two motorcycle officers immediately responded. But the perpetrator had already fled when the officers arrived. Nonetheless, Kerr marveled at the officers' speed in getting there, "Their response time was fast," Kerr said.
"Not a whole lot was taken," said Kerr, "An iPod, a laptop, some jewelry (nothing super valuable.)"
What really matters to her though is her son's iPad. "Henry has Down's Syndrome," she explained. He saved up for a long time to be able to purchase the coveted item, she said. "He finally got enough money, went to the store and was so proud of himself." He used the iPad for his music as well as spelling and math games. He loved having it.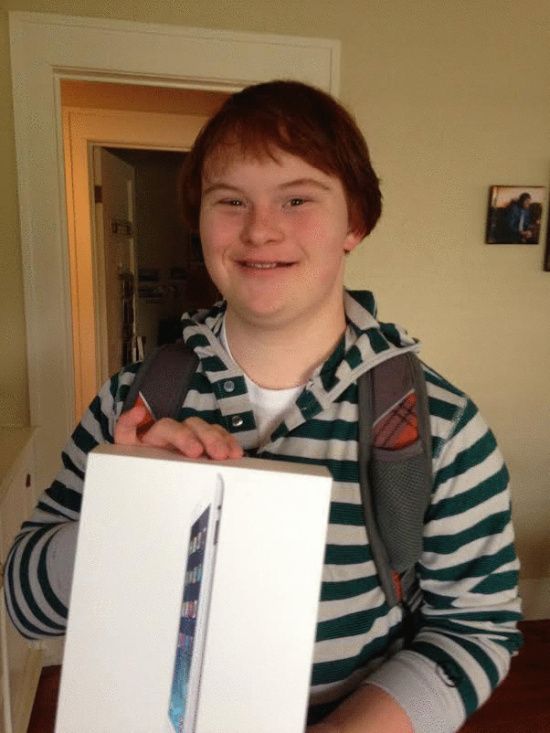 Henry proudly holding the box with the iPod he had just purchased. [Photo provided by Wendy Kerr.]
"I don't care about the other stuff," Kerr said, "but this makes me mad." Luckily, Henry liked the box that the iPad came in and saved it so they still have the serial number—DYTMD68NDKPH. If anyone sees the item, please contact the Eureka Police Department at (707) 441-4060.
Previous BOLO: