Smoke from the fire can be seen from upper Salmon Creek.
UPDATE 3 p.m.: Cal Fire says that the fire is under control and they are now in the mop up stages.
###
Original post: According to Phillipsville Fire Chief Hank Toburg, east of Miranda there is a fire burning on the Barnum Ranch. Scanner traffic is reporting at least one building fully engulfed and flames spreading into the vegetation.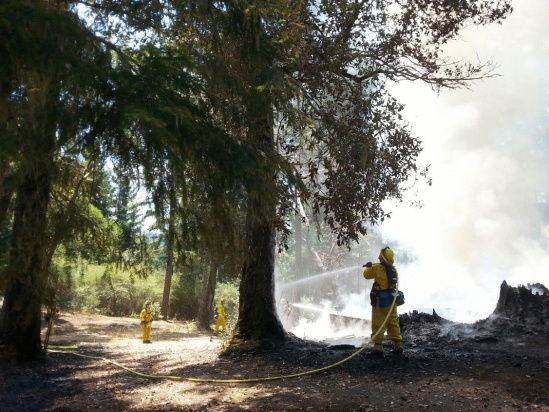 Photos provided by George Monroe of the Southern Humboldt Fire Chiefs Association.