According to Lt. Wayne Hanson of the Humboldt County Sheriff's Office, the victim in Monday's homicide in Rancho Sequoia is Scott W. Johnson, age 57. Johnson was a resident of that area. Hanson said that there was only one victim on Monday night not two as initially reported. "There were no other victims," Hanson said.
He also said an autopsy is scheduled today. Normally, a forensic autopsy in this area can take over a week to occur. However, because a forensic pathologist was already in the area to perform an autopsy on the victim of Friday night's homicide, Neil Decker, then Johnson's autopsy can take place relatively quickly.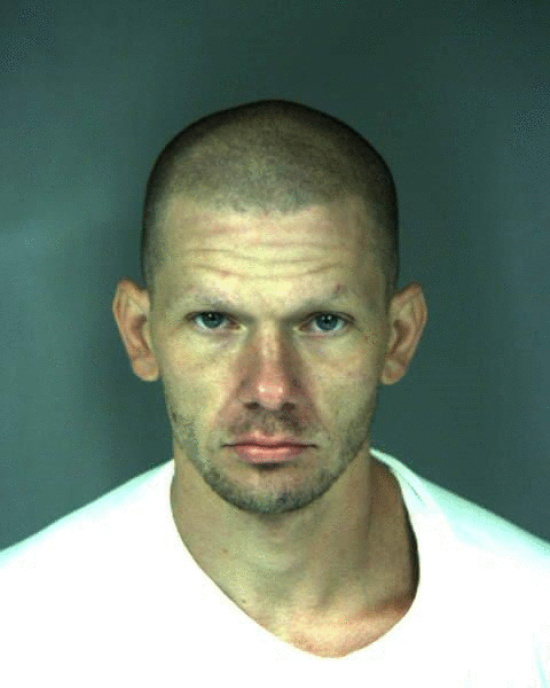 Hanson was unable to go into details about Monday night's homicide yet. However, he did say that two deputies had been assigned out in the Alderpoint area because the suspect of Friday's shooting, Matthew Brown, had been sighted in the area. [See photo right.]
On Monday night, Hanson said, the two deputies were west of downtown Alderpoint when they heard some gunshots. 911 calls started coming in." The officers were able to arrive at the scene with only a "10 to 15 minutes response time." This, Hanson said, is very quick for that remote area. Meanwhile other officers had been dispatched from Eureka. So, at this point, the deputies in Alderpoint, "used common sense and waited for more resources to get there."
Hanson described the deputies in a situation that was "very tense."
More information should be forthcoming in a press release later today.
PREVIOUSLY: