"I love to smoke marijuana
It give me a deep meditation
Marijuana! I love it with my heart and soul…"
— From the Linval Thompson "I Love Marijuana" song, released in 1978.
###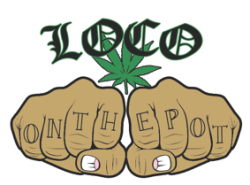 Reggae music artists have long been ahead of the game when it comes to extolling the virtues of marijuana. And Northern California's legendary gathering of reggae music artists is upon us. Yep, it's just about time for the 30th Annual Reggae on the River, which is July 31st and August 1st-3rd, down in SoHum at French's Camp.
People come from all over the world for this event, from all over California and from all over the Emerald Triangle too. French's Camp will be a mob scene, the corresponding segment of the Eel River will be invaded by reggae revelers and the music will be excellent. This is the nature of ROTR.
Maybe you've been once or twice, or 25+ times. Maybe you're totally anti-. Right on. My first time at Reggae was in 2005. I ate too much ganja food. Reggae lesson #1: Pace yourself.
Three- and four-day passes for the event are still available, but according to the website, they are going fast. There are no single-day tickets available this year, so you gotta be in it to win it. Yeah. All the info you need is here.
ROTR is huge. This year the event boasts more than 60 food and craft vendors, and it looks like there are 42 acts on the schedule (including Thursday), plus DJs and sound crews to boot. Scheduled performances include Jimmy Cliff, Israel Vibration, John Trudell & Bad Dog, Marlon Asher, Third World, Sly & Robbie and the Taxi Gang, Thicker Than Thieves and Fishbone.
(The 66-year-old Jimmy Cliff played down at the Fillmore in SF on July 19th. Check out the SF Bay Guardian review of the show here. Sounds like Jimmy killed it.)
KMUD Radio will be broadcasting live from the event, of course. In addition to broadcasting performances as they happen, the KMUD crew will be interviewing performers from their backstage press tent. Catch it on the FM dial or through the live stream on their website.
You probably loved the LoCO on the Pot coverage of last year's Reggae. I did too. We'll see what I can drum up this time around. There will be some Reggae at weed, er, some weed at Reggae. Check back with LoCO next Sunday for a dispatch of some sort.
It's going to be all positive and irie, maybe kinda dusty and definitely ganja-heavy.
So there's that.
###
I also want to bring your attention to the evening talk show that was on KMUD radio at 7 p.m. this past Thursday night, July 24th. The show featured local attorney Ed Denson offering lawyerly commentary on a bevy of hot marijuana issues. If you didn't catch it, dig into those KMUD archives for a listen. Denson knows what's up.
He spoke to the latest developments with the Board of Supervisors' proposed ordinance for medical marijuana cultivation on small parcels. The BOS is still trying to get an palatable version of the ordinance worked out. In its current form, the proposed ordinance is less restrictive than it was… So it's coming along. Denson discussed the ins and outs of the ordinance as it stands. The BOS is scheduled to revisit the proposed ordinance at their August 26th meeting.
Denson explained the deal with the recently passed Senate Bill 1193 — "the return of evidence." It's all about the conditions under which someone can get their medical marijuana and growing equipment back, or, if that stuff's been destroyed, how someone can get "reasonable compensation" for their weed and/or equipment. That's only if that person is acquitted or if the charges are dismissed. (Siskiyou Daily News coverage of the bill's passage here.)
He also spoke about SB 1292: Medical marijuana: regulation of physicians, dispensaries, cultivation sites, and processing facilities. SB 1262 is still alive and kicking in the State Assembly. It would set licensing requirements for medical marijuana cultivation, transportation and dispensing. Denson explains how the bill contains conflicting information in terms of what entities (people) will require licensing, and he explains what licensing would require ($$!). The bill is ungainly. Still, it could pass.
Lastly, Denson gave the lowdown on the upcoming Americans for Safe Access (ASA) California Citizen Lobby Day, which is down at the state capitol on August 4th. Basically ASA is providing a platform for medical marijuana advocates to meet with all manner of state representatives. If you go down there, ASA will school you on pending legislation, then you will have a chance to meet in person with your Representative. Denson is going. You can too.
Good show, excellent commentary and clear information. For sure check it out.
Cheers!