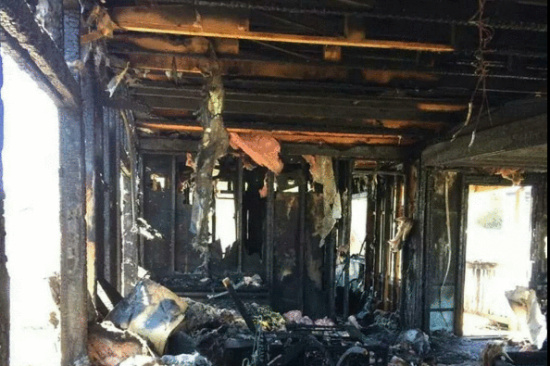 A week ago a local family's home burnt into a hollowed out hulk. Heath Hilton, his three children, and his fiancee, Jessica Martella, had just been grieving the death of Hilton's mother. They were at her home cleaning with relatives, their three dogs at play back in their Manila yard when the blaze roared through the building taking nearly everything.
When fire crews arrived and began trying to enter the structure, Hilton said, one dog got past the fire personnel and ran in. "He was looking for us," Hilton believes. The floor was damaged by the fire and the little dog fell through. "He got 3rd degree burns," Hilton said. "The front pads on feet got melted off. He might lose one of his eyes. It is all hazed over."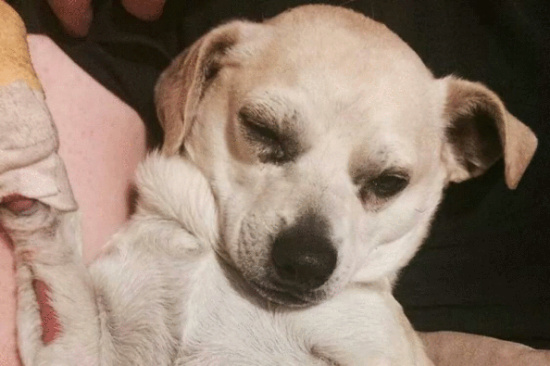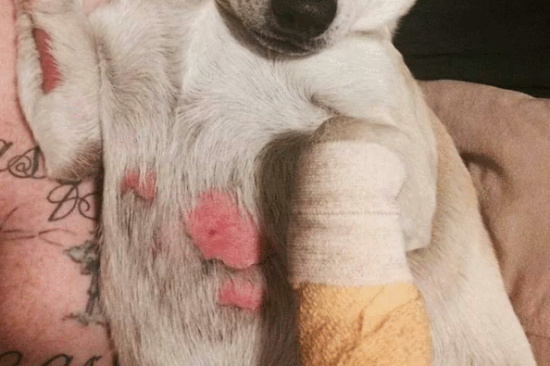 Relatives from out of town staying at his home because of Hilton's mother's death lost their luggage in the flames. Hilton and his family lost nearly everything including some precious items of his mother's that had already been brought to his place.
Hilton's employers have been very helpful. He said, "Blue Lake Rancheria put us up in one of the tribal houses. They've been absolutely amazing. They put beds and pots and pans and toiletries [in the new place.] I'm glad to have a roof over our head."
Nonetheless, the family with two girls (ages 13 and 15) and an 18-year-old boy lost nearly everything. Co-workers and friends have been rallying to help. A gofundme site has been started here for anyone seeking to help the family pay for bills. There is also a rummage and bake sale this Saturday. See poster below.