Flags, parades, bake sales and fireworks—Humboldt County celebrated the Fourth of July colorfully. We couldn't manage to be in every town but you were there taking photos. We'd love it if you'd upload your favorite images of Humboldt celebrating America's red, white and blue holiday into the comment section to share with the rest of us.
Meanwhile, we've got a few festive photos to inspire the rest of you.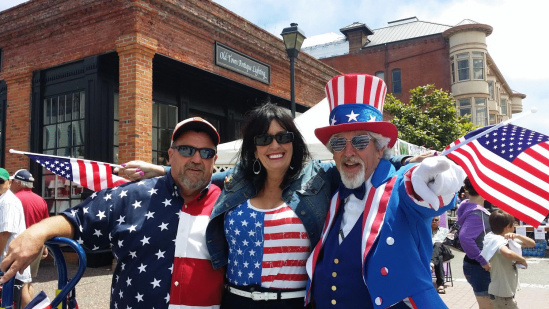 These three Uncle Sam types from the Eureka parade want to you to send us your photos. (Elizabeth Turk sent in this shot. She's in the middle.)
Chubby cheeked cutie enjoying the Miranda festivities.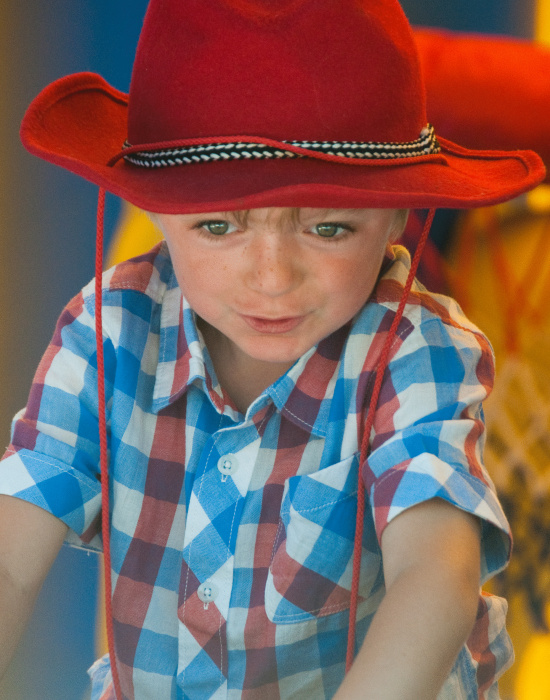 This little red, white and blue cowboy was also in Miranda enjoying the bouncy house.
From sunrise to fireworks, there were good memories made today. Please share a little of that joy with the rest of us.