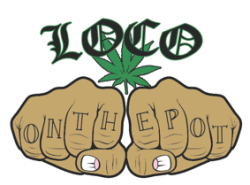 There is a bill to regulate medical marijuana ambling its way through our state legislature. This is SB-1262: Medical marijuana: regulation of physicians, dispensaries, cultivation sites and processing facilities.
There have been many attempts to clarify the medical marijuana scene at the state level over the years, with little success to speak of. All the while, local governments have taken liberties to enact their own regulations and bans to maintain some semblance of control. Now there's an epic mishmash of regulations from city to city and county to county.
So SB-1262 seems to be getting somewhere, like it's actually moving through legislative committees and that bureaucratic morass. And the lobbies for cities and law enforcement, those that have historically stifled any form of medical cannabis reform, are now supporting this bill, along with medical marijuana advocacy groups, like Americans for Safe Access.
The bill would create new parameters around the state medical marijuana industry, but it would preserve local protections too, this patchwork of bans and regs we have in local municipalities. The bill would create some kind of oversight agency for medical marijuana. And the bill may make medical marijuana recommendations harder to get.
There are a grip of news stories and commentaries on the interwebs with projections and analyses about whether SB-1262 will make it into law with such novel alliances behind it. I like Chris Roberts' July 2 SF Weekly coverage: "New Weed Order: California Cops Are at Last Willing to Make a Dope Deal."
A new PAC called California Cannabis Voice formed in the midst of this movement at the state level. This PAC is making waves in the Emerald Triangle. (Learn more about CCV and its 12 guiding principles here.) There are definitely cannabis PACs out there: NORML has a PAC. The Marijuana Policy Project has a PAC. The California Cannabis Industry Association associates itself with three cannabis PACs. PACs are the mechanism by which groups of people can funnel money to political campaigns for or against ballot initiatives, legislation or candidates for office.
So the CCV staff is comprised of two SF-based cannabis activists, attorney Matt Kumin and Terrance Alan, plus Eureka-based Allison Edrington. CCV formed earlier this year, and the team started to engage with Emerald Triangle growers around the end of May, beginning of June. CCV is rallying growers and advocates around its guiding principles and around the assertion that "SB-1262 will not protect the rural cannabis community." (CCV is not down with SB-1262.)
There was CCV-driven community meeting in Harris on June 3 when, according to this CCV press release, "approximately 40 members of the cultivating community raised $20,000 for local lobbying and educational activities." Dayum. Twenty Gs is pretty good.
Kumin and Alan interfaced with Mendo growers too. Jane Futcher did a great write up in the Anderson Valley Advertiser about the CCV activists' visits to Mendo in May and a subsequent meeting in June led by local cannabis activists. Her story captures the essence of both growers' and patient advocates' concerns about SB-1262, along with some of the drama that is part and parcel of community organizing.
According to Futcher, the Mendocino Cannabis Policy Council, a community cannabis farmer advocacy group, was born after the initial "colorful and slightly chaotic public meetings" with the CCV peeps. FYI: There is another community meeting coming up with the Mendocino Cannabis Policy Council at 2 p.m. on July 8th at the Little Lake Grange in Willits. This Mendo cannabis activist group might be about to formally jump on the CCV train… Hit up the meeting to learn more about what the Mendo crew is up to.
There are Humboldt people on the CCV train, for sure. Indeed, "CCV Humboldt" is now in play, with Richard Marks as its spokesperson/organizer. Kerry Reynolds of KMUD News aired an interview with Marks on June 27 about his recent CCVH appointment. The segment also features commentary on CCVH plans and dynamics from Treasurer Luke Brunner. (Listen here.) And LoCO posted a press release from CCVH about its employment of Marks this past Tuesday, complete with a bunch of links to Marks' reviews of local food establishments on his Samoa Softball blog. (Munchies much?)
Marks is a sports-loving local dude that worked on the recent Virginia Bass campaign. He's very active in the community; he's got a track record of successful organizing. Dude knows important people. Dude is an important person — he's a Harbor Commissioner. But is he a cannabis person? No, not so much. In her KMUD interview, Reynolds asks Marks about his personal relationship with cannabis. He said that he does not partake (smoke). He did not say whether or not he farms cannabis. (From the way he framed his response to her question, I'm guessing not.)
So Marks is this well-connected organizer-spokesperson that is advocating in the interest of growers that are throwing cash toward their cause. With his thorough community connections and with grower cash behind him, will Marks be able to make more of an impact than the Emerald Growers Association or the individuals that have been speaking out for progressive pot policies for years? Is Marks and CCVH about to usher in a new era of weed-farmer-friendly local government?
Will Humboldt County become a place with progressive pot policies, instead of the place with a ban on new dispensaries and potentially punitive restrictions on cultivation? Is big cannabis money about to start making a palpable difference in our local political scene?
And beyond all the local scene, will CCV and its factions be able to impact the course of SB-1262? These latest developments are proof that the Emerald Triangle and statewide cannabis saga is going to keep interesting in the next few years. This isn't even to mention what outright legalization might look like… My, my.
For more insight on Marks' view on the Humboldt weed situation, check out his June 26 Samoa Softball blog post: Time for Humboldt County MJ business to "Grow Up." And Organize! Nice pun, dude. Keep 'em coming.