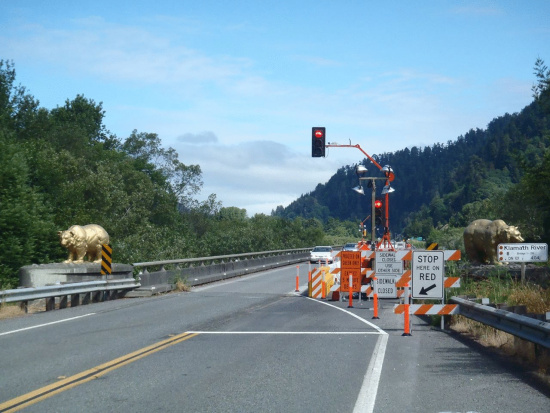 [Photo provided by Caltrans]
Caltrans Press Release:
Traffic Advisory: US Highway 101 in Humboldt County - A nighttime closure will be in effect *tonight* from 10PM through 4AM, Monday, June 16. If required, there will be a second full closure from 10PM, Monday, June 16 through 4AM, Tuesday, June 17. A temporary traffic signal has been installed at the Klamath River Bridge, and will remain in place until late October. One-way traffic control will be in effect 24 hours per day, 7 days per week, and motorists should anticipate 10 minute delays. Wide load restrictions may apply. Please drive carefully.