---
Q: What Do Arcata and Ferndale Have in Common?
---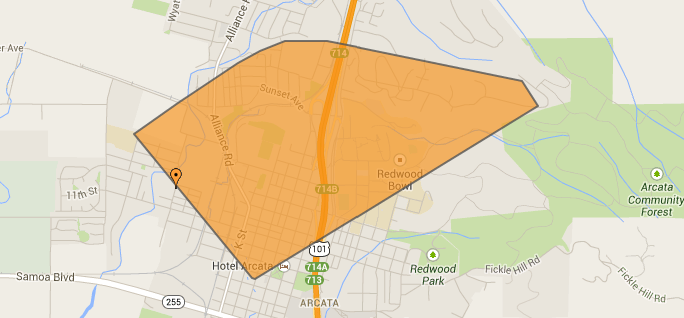 A: They are both currently lacking in the electricity department.
The handy dandy PG&E power outage map reports that The Great 2014 Arcata Blackout is currently affecting 1632 customers and the problem is expected to be fixed 'round 'bouts 5:45 p.m. this afternoon.
Read a book. Take a walk. Get to know your kids.
PREVIOUSLY: Ferndale is Black
---
SHARE →
---
---