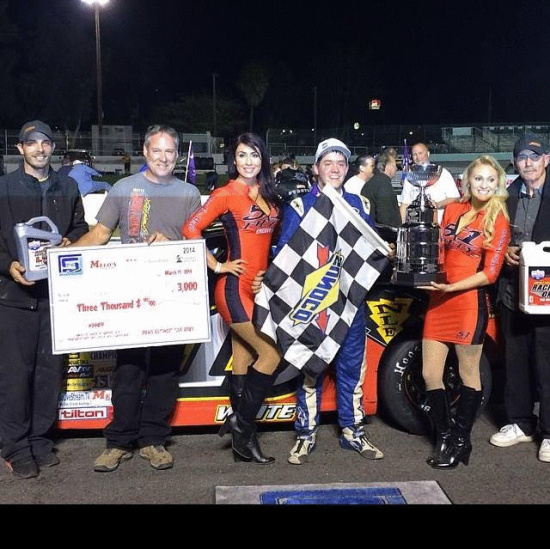 Brandon White, a junior at St. Bernard's High School, made Humboldt proud by seizing the win at the first SPEARS SRL Southwest race of the season on March 15 at the Madera Speedway. White, who has been racing since age 7, was running in fourth place in a 22 car field when, on the last lap, he slipped past the third place car. Then the second place car made contact with the first place vehicle sending it spinning off the course. This collision gave White the win and the $3000 first prize.
"It's an encouraging sign when you have a really strong car all night and win the first race of the year," Brandon's mom, Gail White said.
This is White's second year as a SPEARS SRL Southwest Tour driver. White, who hopes to be a NASCAR driver one day, will race next at the Kern County Raceway Park in Bakersfield, Ca. on April 5th. Readers can follow his progress at his website here.