UPDATE, 2:18 p.m.: THE INSIDE SCOOP: That Standoff in Eureka Was a Stand Against an Empty House
# # #
UPDATE 2:02 p.m.: Audio of Steve Knight explaining why it was felt a large law enforcement presence was needed at the house that turned out to be empty.
"Based on what the owner was telling our officers they didn't feel comfortable just rolling up and opening the door," Knight said adding that this was a situation between a couple that may or may not be in the process of separating. Listen below.
# # #
UPDATE, 1:49 p.m.: LoCO contributor Nick Adams on the scene reports that the house has been cleared and that no one was inside. We're working on putting the pieces together on what actually happened here. Stay tuned. We should have an interesting new post up shortly.
# # #
UPDATE, 1:27 p.m.: The Lost Coast Outpost is currently in contact with a man allegedly involved in the situation on Prindan and more information should be coming soon. In the meantime, more photos are coming in from Nick Adams at the scene showing an increased law enforcement presence. LoCO put a call in to nearby Washington School just after 1 p.m. which reported they were aware of the situation but not on lockdown. A more recent call went unanswered:
# # #
UPDATE, 1:21 p.m.: LoCO contributor Mark McKenna sends in the following shots from the scene:
# # #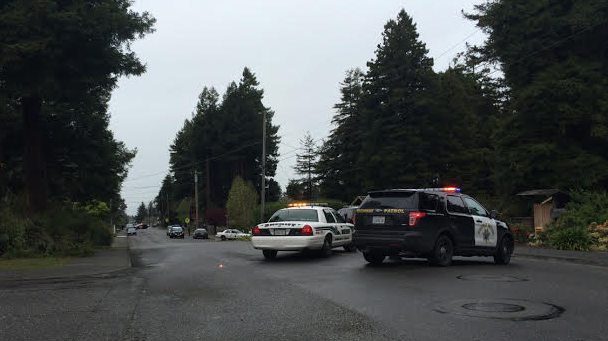 Photos by Nick Adams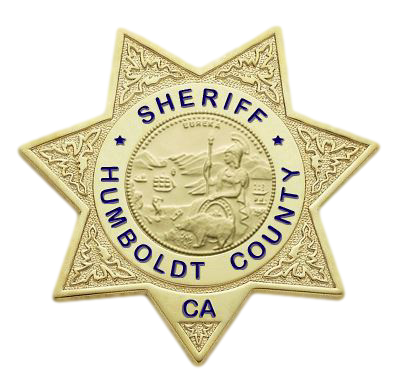 Lost Coast Outpost readers have alerted us to law enforcement activity on Harrison Avenue in Eureka. Scanner traffic indicates that the intersections of Russell and Harrison streets, as well as Russell and Dolbeer streets are closed down. Lieutenant Steve Knight with the Humboldt County Sheriff's Office told LoCO that officers are looking into a house on Prindan Lane where an eviction was served recently — someone may be occupying the residence.
"They may have access to weapons," Knight said of the possible occupants.
We'll update when we know more.
# # #
Additional photo below by friend of the LoCO John Bennett: