UPDATE, 11:10 p.m.: Amazingly, so far as we can tell there have been no reports of major damage anywhere in the county. However, we can confirm that the quake was felt at least as far away as Willits.
###
UPDATE, 11:02 p.m.: There is a greater than 90 percent chance or a 5.0 aftershock or bigger in the next, 7 days, the USGS reports.
###
UPDATE 10:58 p.m.: Caltrans is saying no road damage reported to them so far!
###
UPDATE 10:54 p.m.:
This site shows the series of earthquakes that has rolled through Humboldt County.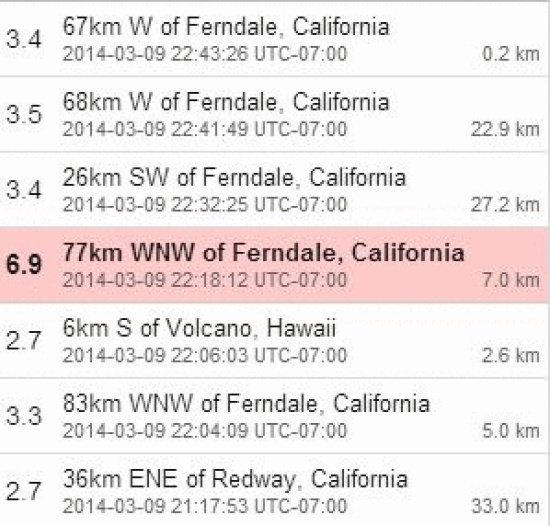 ###
UPDATE 10:47 p.m.: US Weather Service and other sites now saying 6.9. There is NO tsunami threat.
Screengrab from here.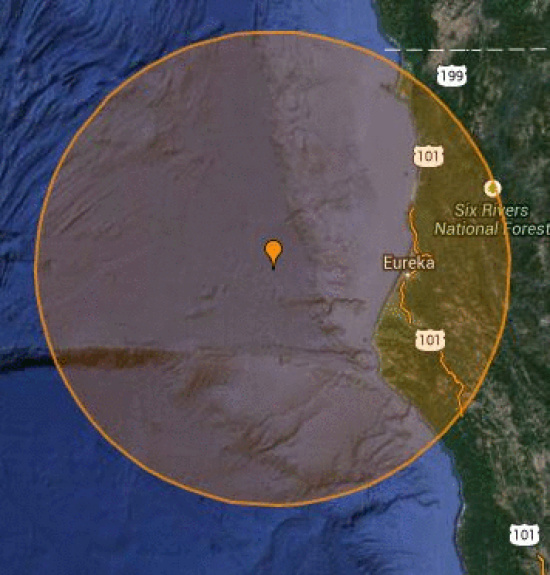 ###
That was a rocker. Share your experiences here: More info coming soon.